Hounslow and Richmond Community Healthcare Trust – Developing the role of staff nurses within health visiting
Sponsored by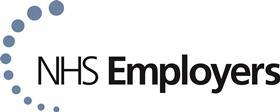 The national Healthy Child Programme sets out a recommended framework for supporting child health and health promotion. But in 2015, staff at Hounslow and Richmond Community Healthcare Trust were aware they were struggling to meet its recommendations for the early years: it wasn't proving possible to offer every family antenatal contact or individual appointments for health reviews at one and two years of age.
A major issue was high vacancy rates for health visitors, and a consequent reliance on agency staff. The trust, therefore, decided to develop a new delivery model tailored to local need, with a view to ensuring families were seen by the right person at the right time and in accordance with the Healthy Child Programme.
A transformation group was assembled which included frontline staff alongside commissioners and parents. The decision was ultimately taken to change the workforce staff mix, moving from the conventional 80:20 mix between health visitors and staff nurses to 60:40. This increased the number of nurses available to support the universal new baby review, so freeing up health visitors to offer antenatal contacts to every expectant woman in the area – take up is now at 90 per cent.
The delivery of individual one and two year reviews has also increased, from 42 to 66 per cent. This has all been achieved despite a 12 per cent reduction in budget.
Read a detailed case study about this project at HSJ Solutions
Finalists
The Mid Yorkshire Hospitals Trust – Development and implementation of a leg ulcer treatment pathway – HIGHLY COMMENDED
AT Medics – Medical assistants delivering influenza immunisations
East and North Hertfordshire Clinical Commissioning Group – Empowering and inspiring our primary care staff
Gloucestershire CCG – The health inequalities fellowship and newly qualified GP schemes
Health Education England – The Rotating Paramedic Programme
Royal Berkshire Foundation Trust – Transforming the elderly care workforce
South London Mental Health and Community Partnership – Nursing Development Programme
South Tees Hospitals FT and Macmillan Cancer Support – Macmillan Cancer Care co-ordinator workforce