Gateshead Care Partnership brought together the local council, NHS trusts and local GPs to improve the way organisations worked together, and won the 2018 HSJ Award for Improved partnerships between health and local government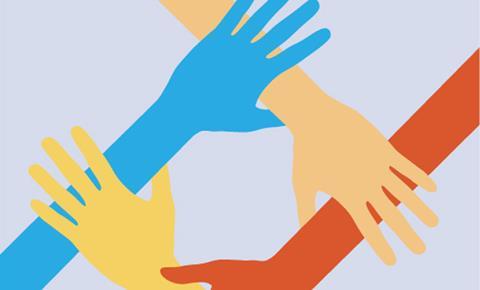 Relationships between the NHS and local government are not always plain sailing. Different approaches to accountability and financial pressures on both sides can sometimes inhibit joint working.
But in one area of the country health services and local government have come together to deliver a more integrated service which benefits patients and saves money for the organisations involved.
The Gateshead Care Partnership was formed in 2015 to streamline health and social care services for local residents. It brought together the local council and NHS trusts – Gateshead Health Foundation Trust and Northumberland Tyne and Wear Mental Health Foundation Trust – and local GPs to improve the way organisations worked together and thus the patient experience.
More integrated service
The Partnership was aware it would be working against a background of financial pressures – particularly for the council – and increasing demand for services as the population aged. At the same time both general practice in the area and care homes were struggling to find sustainable models, and health inequalities meant there were differences in life expectancy across the district of as much as 10 years.
Although the organisations were generally well-performing, there was much that could be done to simplify the journey for patients who were in contact with more than one of them. The Partnership went on to bid successfully for a community services contract for the area which mobilised in late 2016.
The partnership has helped reduce some costs for the council – by streamlining rapid response teams to avoid duplication, for example
Since then it has organised staff to work in localities based around GP practices, and changed hours, job descriptions and locations of some 250 NHS staff so that they can work in an integrated way with GPs and social care. The care home market has been "shaped" enabling NHS organisations to keep up their good record on delayed transfers of care.
Staff and expertise have been shared between organisations at times of pressure, 30 GP practices and community services now work on a shared IT system, and learning disability services have been integrated into the Partnership.
One of the areas where working relationships have improved is working with the local GP federation where good relations are underpinned by a shared drive to deliver the best care for patients. And working so closely with other organisations improved insights into partners' challenges as well – especially the local council, which is as cash strapped as most other local authorities.
The partnership has helped reduce some costs for the council – by streamlining rapid response teams to avoid duplication, for example. A trusted assessor model allows a single person to assess both health and social care needs – reducing delays.
Financially, £700,000 of savings were delivered in the first year of the community services contract. But there have also been improvements in services such as extended hours for services, reduced admissions to acute care from some care homes, and more care home patients dying in their place of choice.
Some of these benefits have come from improved working across the different partners – for example multidisciplinary meetings, bringing in GPs and social care, to discuss complex cases and GP ward rounds for frail older people in care homes.
"This entry really showed the deepest partnership of all the submissions," commented the HSJ Award judges. "They demonstrated they were one team. The challenge facing the council is huge but not only did the NHS partners actively help but they came together to share responsibility. The fact that the presenters stressed their evidence wasn't just "invented on the train down from Gateshead" but independently verified increased their credibility. Hopefully this award should encourage the Gateshead team to share their great work."
Michael Laing, associate director of the Partnership, says one of the lessons from their win is that other organisations should apply – they sometimes do not realise how good they are.
"I did not think we were doing anything exceptional," he says. "It was lovely to get a morale boost for staff for what we thought it was just business as usual. It gave the council the confidence that we were moving in the right direction with them.
"We have had lots of enquiries from other people – the big names in integration have been ringing us and saying we are well ahead of where they are!"
But it is also an opportunity to share with people what to avoid in seeking a more integrated approach – such as TUPEing staff when there are other alternatives or going through lengthy procurements, for example, he adds.
The award has also raised the profile of the business unit – which is relatively new – within the foundation trust. Community services are often a bit of a Cinderella service, he adds, and are unlikely to ever appear in Holby City or Casualty, making awards like this a useful way of increasing visibility.
Despite the acclaim for the service, Mr Laing does not see it as "job done". "We still have massive amounts of work to do with therapy, creating a generic health and care worker and we have not even got into mental health yet," he says.
To find out more about Gateshead Care Partnership's winning entry visit HSJ Solutions.
The 2019 HSJ Awards are now open for entries. For more information visit https://awards.hsj.co.uk/categories