Deadline for Sir Leonard Fenwick to launch employment tribunal proceedings against former trust now passed
Sir Leonard was dismissed as chief executive Newcastle upon Tyne Hospitals for gross misconduct
He had three months to launch proceedings but HSJ understands none have been lodged
The deadline for disgraced former trust chief executive Sir Leonard Fenwick to launch an employment tribunal against his former employer has expired, HSJ understands.
Sir Leonard was dismissed from his role at Newcastle upon Tyne Hospitals Foundation Trust after a disciplinary panel found "allegations relating to inappropriate behaviour, use of resources and a range of governance issues were proven".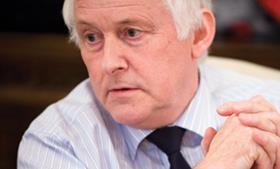 The decision – announced in August – came after Sir Leonard attended a two-day disciplinary hearing in May. But the NHS's longest serving chief executive appealed the original decision to dismiss him, but a second panel upheld the original verdict.
But HSJ understands that the three month time limit for Sir Leonard to launch an employment tribunal against his former trust – where he had worked since the 1970s – has now expired. Sources close to the trust told HSJ no tribunal proceedings have been launched.
Under employment tribunal rules, a claimant has three months from being dismissed to lodge an application to begin proceedings against an employer. HSJ understands that because Sir Leonard was originally dismissed in June the period to launch tribunal proceedings ended in September.
Even if early conciliation proceedings had been launched through the Advisory, Conciliation and Arbitration Service, this would have only given Sir Leonard an extension of six weeks.
One of the only other avenues still open to Sir Leonard would be to launch a civil case at the High Court. HSJ understands he is contemplating this option. The High Court has a six year time limit to bring a claim.
A trust spokeswoman said: "Sir Leonard Fenwick left the trust in June 2017 and any external action in respect of his dismissal for gross misconduct is entirely a matter for him."
HSJ contacted Sir Leonard but he did not wish to comment.
Sir Leonard previously said he was considering whether to fight his sacking for gross misconduct and claimed he was the victim of an "organised witch hunt".
HSJ also revealed Sir Leonard applied to be considered for the role of trust chair when Kingsley Smith was due to retire in September 2016. However, NHS Improvement said it had "very real concerns" about the prospect of Sir Leonard taking over. No appointment was made and Mr Smith's term was extended.
In a further revelation, HSJ reported in September that senior clinicians told hospital governors they believed it was time for Sir Leonard Fenwick to stand down, just days after he was placed on extended leave.
The trust also said it was required to report a number of concerns to NHS Protect.
Last week, yhe trust announced NHS England non-executive director and clinical genetics professor Sir John Burn will take over as chair from 1 December. One of his first jobs will be to find a permanent chief executive to replace Sir Leonard.
Source
Information provided to HSJ