A controversial hospital chief executive has stepped down, four months after a damning rating from the Care Quality Commission.
Phil Morley, chief executive of the Princess Alexandra Hospital Trust in Essex, has announced his retirement after 35 years in the health service.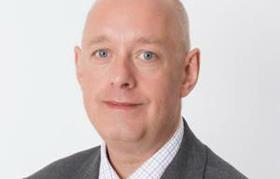 The trust was rated inadequate and placed in special measures in October and a new chair was appointed in December.
Inspectors noted an "apparent disconnect between the trust board leadership level and the ward level. It was evident that the trust leaders were not aware of many of the concerns we identified through this inspection."
Mr Morley has led the £196m turnover trust since April 2014, having previously been chief executive at Hull and East Yorkshire Hospitals Trust.
Shortly after he left Yorkshire, a Care Quality Commission inspection report highlighted concerns by some staff about a target driven culture leading to bullying
One complainant's case was taken up by MPs in Hull, including former health secretary Alan Johnson, who told health secretary Jeremy Hunt it had wider implications for the NHS and whistleblowers. The MPs claimed Mr Morley was unfit to hold a senior NHS role. Mr Morley strongly contested the concerns and said he "will always take a zero tolerance approach to bullying".
Regulators raised the issue with the Essex trust, which said following an assessment it had concluded Mr Morley, who has consistently denied any wrongdoing, was a "fit and proper person for the position of chief executive".
In a statement at the time, Hull and East Yorkshire chair Mike Ramsden said "historical governance problems" had been dealt with and it was time to draw a line under previous difficulties.
In a statement issued by Princess Alexandra today, Mr Morley said he would leave the trust at the end of March.
He told staff: "It has been a great honour and privilege to work as your chief executive. I can think of no better way of ending my 35 year career in the NHS. The care and affection you show to our patients and to each other astonishes me. I urge you to continue this great work."
In November, Mr Morley told a local paper it was a "five year journey to try and get this trust back on its feet" and that the trust had suffered "years of underinvestment, neglect and missing out on capital that was available to other organisations".
In the most recent full quarter's data for A&E performance, Princess Alexandra achieved 74 per cent against the national four hour target – against a national performance of 90.6 per cent.
In the same period two years earlier, the trust achieved 90.4 per cent compared to a national performance of 95 per cent.
The most recent elective referral to treatment time data (for November 2016) shows a performance of 94.2 per cent – above the national target of 92 per cent and national performance of 90.5 per cent.
Chief finance officer Trevor Smith will be acting chief executive until a substantive replacement is appointed.
Mr Morley was criticised in some parts of the media in 2013 for making a light-hearted YouTube video in which he wore a Superman costume to encourage staff to take care of their health.
NHS Improvement's regional director of improvement and delivery for the Midlands and East Jeff Worrall said: "We wish Mr Morley well in his retirement. The board at PAH will be taking forward its recruitment process in the usual way, and we look forward to working with the new chief executive in due course."
Source date
7 February 2017