Princess Alexandra Hospital Trust out of special measures following latest CQC inspection
Rating in well led domain jumped from inadequate to good
Trust chief executive says staff raise concerns when they are "risks not problems"
An acute trust in Essex has exited special measures less than a year after new leadership was brought in.
The Princess Alexandra Hospital Trust has left special measures after its latest Care Quality Commission report, published today, rated it as requires improvement overall.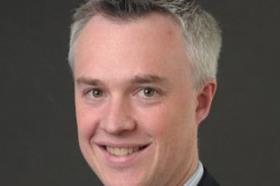 It had been rated inadequate since October 2016 when it was first placed in special measures.
Its rating in the well led domain jumped from inadequate to good.
Lance McCarthy took over as chief executive of the trust last May having previously worked at Hinchingbrooke Health Care Trust, which he also helped take out of special measures.
He told HSJ that improvement at Princess Alexandra was partly due to a change in culture.
He said: "It was a very closed culture before and we are now hoping staff can raise concerns when they are risks not problems."
He also said the non-executives were more "effectively challenging" the trust's board.
Mr McCarthy added: "The NHS had a bit of a language of its own. You'd be surprised at the number of meetings I sit in where the word patient isn't mentioned at all."
He said the trust was developing quality improvement plans for departments across the hospital in "a language people can understand so it is relevant to their local area", which will focus on patient experience.
The CQC rated the trust's overall safety and responsiveness as requires improvement, both being upgraded from inadequate. It was rated good for how caring and effective its services were. No core service received an inadequate rating compared to 12 services in 2016.
Chief inspector of hospitals, Professor Ted Baker said: "Our inspectors found a dedicated staff at the trust who had worked hard to ensure improvements were made. They also witnessed a number of areas of outstanding care, particularly in the children and young people's service, all of which was fantastic to see.
"We also saw improvements in the ratings for end of life care, critical care and urgent and emergency services."
However, the CQC did find areas of concern. It asked the trust to stop the use of mixed sex accommodation in its critical care unit and improve how quickly people are assessed when they arrive at the emergency department.
It also warned that in acute care the trust "did not have enough staff with the right qualifications, skills, training and experience to keep people safe and an insufficient number of staff had completed mandatory training".
It raised concerns about high vacancy rates on several wards, including paediatrics and emergency care.
Mr McCarthy said the hospital was "struggling" with emergency targets and patient flow, which would both be a "really big focus" in the next 12 months. The trust expects an improvement in emergency department performance following the opening of a £2m assessment space.
He added that the trust must also improve its training policies, staff development and engagement, and appraisal plans.
The trust wants to rebuild its ageing premises but has not yet found out if it will receive the capital from the Department of Health and Social Care.
Mr McCarthy said: "We can get to a good [rating] in these current facilities but that does not negate the need for new facilities."
Source
CQC report; HSJ interview