Princess Alexandra Hospital rated inadequate and placed in special measures
CQC highlights serious concerns around patient safety, leadership and failure to hit key targets
Inspectors says leadership could not "clearly articulate vision for trust"
The Princess Alexandra Hospital Trust, which has long struggled against key performance targets, has been rated inadequate by the Care Quality Commission and placed in special measures.
The small Essex hospital, which last weekend declared a "black alert", meaning no beds were available, has had serious concerns for some time and its performance against key targets has declined sharply over the last year.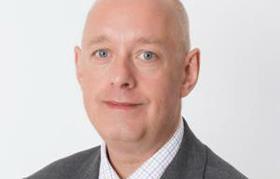 The trust's leadership was rated inadequate, and the hospital was also rated inadequate in terms of how responsive and safe it was.
It was rated good for how caring the trust was, despite the overall inadequate rating, and requires improvement on how effective the trust was.
NHS Improvement has now placed the hospital in special measures and an improvement director had already begun working with the trust as part of a support package offered by the regulator, the trust said in a statement.
A CQC statement said inspectors had observed a deterioration in the quality of some services since an inspection last year. "There was a lack of management oversight in some departments and staff concerns were not always escalated to board level," it said.
Inspectors said the trust had "significant capacity issues and was having to reassess bed capacity at least three times a day". Inspectors were also "concerned that some agency nurses on duty were administering intravenous care without the trust knowing if they were competent in this area of practice".
CQC chief inspector of hospitals Professor Sir Mike Richards said: "The vision for the trust was not clearly articulated by the senior team and staff. The executive team provided us with different visions, risks and strategies for the future, which did not assure us that the team were working cohesively."
He added: "Ambulance handover delays were also much worse than expected for the emergency department."
Analysis of the quarter one accident and emergency data by HSJ revealed the hospital was one of a handful of trusts contributing disproportionately to the decline in national A&E performance.
The £200m turnover trust is considered unsustainable as a standalone organisation. It signed a memorandum of understanding in July with East and North Hertfordshire Trust to explore opportunities for closer working, which could eventually result in a merger.
However, Sir Mike did highlight that in "many areas staff were dedicated and committed to patient care despite the pressures of staff shortages and the building, which is ageing and in need of repair.
"We were particularly impressed by the early pregnancy and termination of pregnancy services in the maternity service, which we rated outstanding overall.
"The trust was also rated good overall for being caring. Staff across the trust provided care that was compassionate, involved patients in decision making and provided good emotional support to patients and those close to them."
The trust said it was in special measures and is receiving "a package of support from NHS Improvement".
"This includes the support of a dedicated improvement director; who has already started to work with the Trust," the trust said.
Trust chief executive, Phil Morley said: "We are of course disappointed with this rating, we know that we deliver good care here and that patients have good outcomes from their treatment at PAH.
"We know that the hospital isn't perfect, our emergency department, like many others across the country, is very busy and capacity across the hospital means that too frequently patients have unacceptable delays. However, our patients should be in no doubt that our staff are 100 per cent committed to delivering good care, we were pleased this was recognised by the CQC."
Professor Nancy Fontaine, chief nurse and deputy chief executive said: "We recognise we face considerable challenges, not least increasing demand for our services and a hospital that was not built to see the volumes of patients that now annually come through our doors. But this is not an excuse, we will face these challenges head on and we are confident that we have the support of our staff in our continuing efforts for improvement."
The trust provides acute hospital and specialist services for 350,000 people living in Harlow and the surrounding area.
Source date
19 October 2016