Robert Jones and Agnes Hunt FT has identified 14,500 follow-up patients beyond their due date
More than 1,200 planned patients had no date or a date that had been missed
Monitor to appoint improvement director to oversee recovery plan
PATIENT SAFETY: Thousands of patients at a specialist acute trust have been denied follow-up appointments while hundreds more have been left waiting for treatment, HSJ has learned.
The problems at Robert Jones and Agnes Hunt Orthopaedic Hospital Foundation Trust have led to some patients being identified as suffering potential harm and hundreds of tumour patients, including 21 with cancer, needing to be urgently assessed.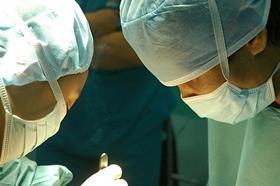 Monitor completed its investigation into the trust last week and said it will appoint an improvement director to oversee progress and ensure the problems are not repeated.
A report for Shropshire CCG, seen by HSJ, says the trust identified 1,271 patients in September on a planned pathway with either no date for treatment or a date that had already passed.
Planned pathway patients are those having ongoing treatment at the hospital and include patients with spinal cord injuries as well as rheumatology, metabolic or pain issues. As of 6 January, there were 537 patients without a date or a date already been missed, the trust said.
Out of 35,000 patients on long term follow-up, the trust identified 14,504 patients beyond their due date to be seen. The trust is working through this backlog.
A total of 260 patients were awaiting follow-ups related to tumours, with 21 linked to cancer. The trust has arranged urgent calls for these patients with specialist nurses and set up additional clinics.
Among patients waiting over 52 weeks, 25 were identified at the end of October and 28 were declared at the end of November. Seventy-two long wait patients were contacted up to the end of January.
Four patients were identified as suffering possible harm and the trust told HSJ it had carried out a full root cause analysis with one identified as suffering no harm. Two experienced a modest increase in pain while they waited for treatment and one patient suffered a "slight" deterioration.
The trust said the number of patients waiting over 52 weeks had fallen from 28 to 19 as of 13 January, and the majority of those were down to patient choice. It said issues with spinal surgery was a national problem.
The trust identified issues with patients being excluded from its referral to treatment waiting list last year, leading to an independent review. Chief executive Wendy Farrington-Chadd resigned in September.
Gill George, chair of Shropshire Defend Our NHS, said: "This is genuinely appalling. I'd personally see it as a graphic example of what happens when senior management teams forget they are there for patients, and prioritise targets and balance sheets instead. So far, four patients have been identified as suffering possible harm. Given the numbers involved, it's inconceivable that there are not many others."
A trust-wide recovery plan is set to be taken to the trust's board for sign off at the end of this month.
The trust's acting chief executive, John Grinnell, said: "We recognise that elements of our processes that support the delivery of access targets have not been good enough and that is something we have to put right.
"We apologise to any patient who has been affected by the issues we have experienced. We have got work to do but we are making sure that we put patients first and are moving forward with a robust recovery plan."
He said the trust's new director of operations, Kim Barrow, will focus on these issues, adding: "We know we have to get this right, and do so in a sustainable way, but it is also important to keep sight of the fact that our staff continue to do a wonderful job in delivering outstanding patient care and achieving some of the best clinical outcomes in the country."
Source
Information supplied to HSJ