Royal Orthopaedic Hospital Foundation Trust referral to treatment performance drops sharply to the worst of any specialist trust
Intervention being handled regionally with STP involved in appointing an interim chief operating officer to oversee RTT recovery at the trust
NHS Improvement expected to issue trust with formal undertaking to improve this week
A sustainability and transformation partnership has intervened in a specialist trust's sharply deteriorating RTT performance, appointing an outside executive to lead the recovery.
The Royal Orthopaedic Hospital Foundation Trust's referral to treatment 18 week target performance dropped precipitously over six months to 84.8 per cent in March, against the 92 per cent target. That was the worst RTT performance of any specialist trust.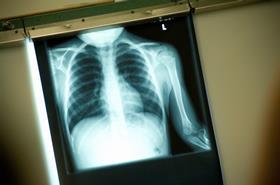 In response, Birmingham and Solihull STP's director of partnerships, Joanne Williams, has been appointed as interim chief operating officer at ROH specifically to lead on the RTT recovery. Ms Williams is also University Hospitals Birmingham Foundation Trust's deputy chief operating officer.
The STP is led by UHB chief executive Dame Julie Moore.
HSJ understands Ms Williams' appointment will also allow wider expertise, from UHB and across the STP, to be involved in the trust's recovery.
This rare intervention from an STP, which have no regulatory powers, was informal and occurred in collaboration with the trust, HSJ understands.
However, the intervention comes as ROH faces regulatory pressures.
Board papers from its June meeting show the trust is now subject to monthly joint oversight meetings with NHS England, NHS Improvement and Birmingham CrossCity Clinical Commissioning Group to monitor its RTT performance.
Last month, NHSI sent the trust a draft letter warning that continued poor RTT performance and "long term sustainability" problems meant it could be in breach of its foundation trust licence, specifically around governance. HSJ understands a formal letter will be sent soon confirming the breach and a formal undertaking to improve will likely be issued this week.
The CCG has issued the trust with a contract performance notice, also over its RTT performance. A CCG spokesman said it was working with the trust and "other partners" to help improve performance.
He added: "ROH is in the process of validating its RTT waiting list position. Alongside this validation process, harm reviews are being undertaken with participation from both commissioners and regulators."
The trust board papers said the declining RTT performance was exacerbated by data quality problems but "absolute performance was poor". The papers said the trust was not only performing poorly in a few specialities, but "across a significant number of individual consultants".
A trust spokesman said ROH had sought NHSI's support as soon as the RTT performance deteriorated last November.
He said: "We are working collaboratively with our regulators, commissioners and system partners to ensure that we achieve regulatory compliance and we are confident that we will achieve this."
The trust is one of the biggest dedicated orthopaedic units in Europe, with an annual turnover of £82m. It is also part of the National Orthopaedic Alliance vangaurd, a group of three specialist trust looking at developing "experimental tariffs" to encourage acute providers to improve or franchise their orthopaedics services.
For 2016-17, the trust reported a £4.3m deficit, in line with its revised control total but around £1m off the originally projected budget.
Source
Turts board papers and information provided to HSJ