WORKFORCE: A hospital trust's handling of a whistleblower who raised concerns over the way mortality rates were recorded was "significantly flawed", an independent review has found.
The review was carried out by Verita after the Royal Wolverhampton Hospitals Trust's head of clinical coding and data quality, Sandra Haynes-Kirkbright, publicly claimed she had been threatened with dismissal after raising fears that the trust was fiddling its mortality data.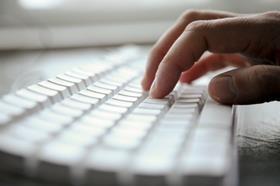 The review, published on Thursday, also uncovered evidence of poor governance and leadership, which will be investigated further. Ms Haynes-Kirkbright had highlighted coding errors that she said were leading to overpayments.
She also faced a collective grievance from the coders in her department against her management style.
She was suspended and grievance and whistleblowing investigations were set up by the trust.
These dismissed Ms Haynes-Kirkbright's complaints and found the complaints against her justified a disciplinary investigation, which recommended a disciplinary hearing.
Before that hearing could take place, Ms Haynes-Kirkbright spoke to a Daily Mail reporter, which led to a second whistleblowing investigation.
This again found there was no substance in her concerns, and concluded that she was not a protected whistleblower as she had not raised her concerns in good faith.
The latest independent review, however, said she should have been treated as a protected whistleblower.
It concluded that the trust's handling of concerns raised by and relating to Ms Haynes-Kirkbright was "significantly flawed" and that she was not treated fairly.
It said: "The trust did not deal with the whistleblowing concerns that Ms Haynes-Kirkbright raised in accordance with their whistleblowing policy or at all."
The reviewers had also passed "evidence of a lack of governance and proper management at senior levels", to the NHS Trust Development Authority, which had commissioned the review.
NHS Improvement is now commissioning an independent governance review of the trust to ensure a "dedicated and focused examination of a number of governance issues that were identified during the course of the independent review".
Fran Steele, TDA portfolio director, said: "It is essential that people feel able to raise concerns and have the confidence that these will be looked into and that disciplinary and grievance procedures are undertaken properly.
"We have been assured that the trust has made improvements to its processes since this issue was raised. The trust will continue to focus on providing high quality services for patients."
The review, and future reviews commissioned by NHSI, will draw on the advice and experience of senior NHS leaders.
The review published on Thursday was completed in March 2015, but was delayed for over a year while the TDA obtained legal advice over publication of some of the details.
Ms Haynes-Kirkbright has been suspended on full pay since July 2012. A TDA spokeswoman said: "We're continuing to support the conversations between Ms Haynes-Kirkbright and the trust with the aim of reaching a suitable conclusion."
A trust spokesman said: "The trust acknowledges the findings of the report, none of which are related to any issues around patient safety or patient care or patient experience.
"The report relates to events from over four years ago. It does not reflect adequately the significant information provided by the trust to Verita at its request."
The trust's clinical coding team was this week ranked in the top five clinical coding teams for data quality in England by data analysts CHKS, he added.