Four trusts in the Black Country have published an updated business case to merge pathology services
The latest business case proposes a staffing reduction of 35 per cent
Updated business case does not include fifth trust despite recommendations by NHS Improvement last year
Four trusts pursuing a major pathology services merger in the West Midlands may reduce the number of staff working across them by more than a third, HSJ has learned.
Royal Wolverhampton Trust, Sandwell and West Birmingham Trust, Walsall Healthcare Trust and Dudley Group Foundation Trust are set to merge the services by October 2019.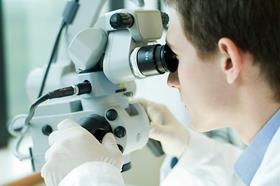 In an updated business case for the merger, published on 29 January, the trusts proposed a 35 per cent cut to full time equivalent staff in their pathology services.
An outline business case published in July 2017 said there were 679 FTE staff working in pathology services at the four trusts.
The latest proposals suggested an FTE staff base of 440.1. This was an increase compared to previous business cases that suggested 428.8.
The case published last month said: "The due diligence work with operational teams has increased the number of staff in the target operating model by a total of 24, with a financial impact of £14m over 10 years. The new TOM total staff numbers are now believed to be a very conservative estimate and Black Country pathology services should therefore be able to achieve further savings during the life of the partnership.
"Whilst we recognise that in moving to the new model there will be an overall reduction in staffing numbers, the aim will be to maintain security of employment, as far as possible. Given the duration of the project and taking account of natural turnover, it is hoped that any redundancies will be kept to an absolute minimum."
A spokeswoman for the trusts said: "Current staffing levels were detailed in the outline business case in July 2017… These are not the most recent figures and are subject to change. The final workforce model is still being finalised therefore this doesn't give a true representation of what the impact on staffing will be."
Shrewsbury and Telford Hospital Trust is not included in the latest business case, despite NHS Improvement recommending last year that it should merge its pathology services with the other four trusts.
The business case suggests if Shrewsbury and Telford joined the network, the estimated savings over 10 years would be reduced from £52m to £48m.
The spokeswoman said: "Shrewsbury and Telford Hospital is included in the NHSI 29 national pathology network proposals. It is not currently involved [in the Black Country pathology service] because it wasn't part of the discussions that started in 2016, approximately 18 months before the NHSI proposal.
"[We] will look at the opportunity for it to join later, as we stated to NHSI in September 2017."
Source
Documents published by trust