Over Christmas and New Year, we are bringing you a round-up of some of HSJ's highlights from 2016. Today we look at our leadership network for women and a large scale inquiry into staffing
Women Leaders Network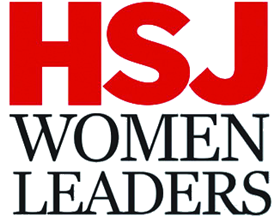 HSJ's Women Leaders network is a community for leaders and emerging leaders in health and social care. Its vision is to achieve fair representation of women on boards of health and social care organisations. It is supported by NHS Employers.
The network kicked off 2016 with a call for NHS boards to be gender balanced by 2020. HSJ's Adele Waters wrote: "You won't find HSJ arguing for the imposition of yet more targets on NHS bodies very often. But there is one target every organisation should have its eye on – that is getting more diverse boards."
The target was officially unveiled in March, with NHS gender diversity champion Ed Smith agreeing to take up the challenge.
Non-clinical workforce inquiry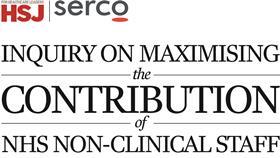 HSJ launched its Inquiry on Maximising the Contribution of the NHS Non-Clinical Workforce in February, with the aim of bringing "this vital part of the workforce to the foreground of the service's mind".
HSJ editor Alastair McLellan wrote: "When a group of people are defined by what they don't do it is very likely they will be under-valued and poorly utilised. And so it is with the hundreds of thousands of NHS staff labelled as working in "non-clinical support services."
Therefore our inquiry, in association with Serco, set out to propose how to increase the contribution of "the forgotten workforce" and campaign to promote it.
May's interim report, based on interviews with sector experts and a half-day workshop, aimed to focus attention on the contribution and value of these staff, whose sometimes unseen and often underrecognised work make crucial contributions to the running of services. A roundtable discussion with NHS leaders, including Dame Julie Moore, discussed the "forgotten 500,000" and noted that patient experience often begins with this group.
The final report, published in November, called for an end to the "divisive" workforce heirarchy which impacts negatively on the service and its patients. The inquiry concluded that the work of people in areas such as IT, facilities and estates should be championed at board level by non-executive directors, while HR departments and unions also have a role to play in making sure their voice is heard more loudly within the NHS.
Doctors, nurses and others in clinical roles are also asked to avoid the common practice of being complimentary about clinical colleagues while regarding others in support roles with "disdain".
One contributor said: "I'm an HR professional by background, and I'm always profoundly shocked by the lack of organisation and role design competence. If we really got to grip with that, it would transform thinking. We're doing work around productivity, which will lead to growth investment in non-clinical staff. How much appraisal do these staff get? Not much, would be my bet".