Concern over initial savings figures produced by Lord Carter's review of NHS effciency, which are solely based on the contentious reference costs collection
HSJ has used reference costs to produce savings estimates which are broadly in line with those issued to trusts. Scroll to the bottom of this link for data on all trusts.

King's College Hospital is 18 per cent less efficient than average, according to the main measure
Trusts have also been sent staffing and estates data, enabling them to compare their spending to national averages, before final savings targets are agreed
Headline savings estimates sent to hospital trusts as part of Lord Carter's review into NHS efficiency are based purely on contentious reference costs data, HSJ has established. 
Trusts are currently being offered the chance to challenge and negotiate these figures, so the metrics and "savings opportunities" distributed by Lord Carter's team have not yet been made public.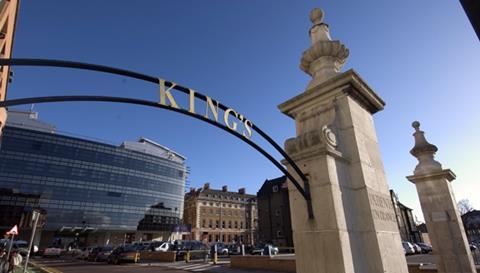 However, by using the publicly available dataset on providers' reference costs – a long running official collection – HSJ was able to arrive at figures broadly in line with those issued to each trust. They are not exactly correct, because a small part of the Carter methodology is unclear.
Some finance sources have expressed surprise to HSJ that the headline figures in the trust "data packs" are based solely on reference costs, and had expected the methodology for the main metric, called the adjusted treatment cost (ATC), to be more advanced.
Reference costs are the average unit cost to the NHS of providing healthcare, and rely on accurate data being submitted by trusts.
There are long-standing concerns about the use of this data, and a recent audit found nearly half of trusts had submitted figures that were "materially inaccurate".
Within the packs sent to trusts in recent weeks there is an ATC figure, which is intended to be an indicator of overall trust efficiency. These appear to broadly match the figures in the reference costs index (RCI) for 2014-15, which is publicly available.
An ATC/RCI below 100 suggests the trust is more efficient than average, with trusts above 100 less efficient. They range from 88 at Kingston Hospital Foundation Trust to 116 at King's College Hospital FT.
A potential savings figure has then been calculated by assuming that acute trusts can bring down their actual costs to the national average in areas where they appear to be spending more than average, and without increasing costs in other areas.
The information sent to trusts also includes staffing and estates data, enabling trusts to compare their spending to the national average in each specialty, although this is not taken into account in the headline figures.
Previous communications to trusts suggested the ATC would be a new measure of trust efficiency, and would be more advanced than the RCI.
According to HSJ's analysis, Ashford and St Peter's Hospitals FT has the smallest savings opportunity, at £7m, which was 3 per cent of clinical expenditure. King's College Hospital FT has the largest, at £154m (18 per cent).
A finance director at one trust said he had expected the data to be "more sophisticated" at this stage.
He added: "There's a genuine concern and nervousness about the quality of the work that's been delivered so far. The worry is that we'll be set strict targets based on this data. But the irony is that nobody's paid any attention to the reference costs for a number of years because they lost their credibility."
Last June, health secretary Jeremy Hunt said trusts would be expected to start making efficiency savings identified and agreed with Lord Carter from this month, while regulators have suggested in recent weeks that financial support in 2016-17 could be linked to delivery of these savings.
Lord Carter has stressed to HSJ the headline savings figures are a starting point for discussion, and he has been meeting trusts to negotiate figures which are fair and achievable.
High private finance initiative costs and spending on locum doctors are among the factors being considered in the negotiations.
Another finance director said: "I am very clear that the Lord Carter work is extremely positive. There is lots of work going on, including by me, to help get a more granular meaningful analysis.
"But this work gives a good indication of where savings can be made. As Lord Carter said, they may not be exactly right but doesn't mean the real number is zero."
HSJ's calculations of each trust's savings opportunity were checked against the actual figures given by the Carter team to 10 trusts, and were very close to them. Another 10 trusts were then contacted for comment and did not dispute HSJ's figures.
The Department of Health did not dispute that the numbers were based solely on reference costs. A spokesman said: "Hospitals across the country recognise that there is a high level of variation and insufficient standardisation; the vast majority of hospitals have constructively engaged with Lord Carter."
A spokeswoman for King's College Hospital FT said: "The Department of Health intends to release validated figures for all acute trusts by summer 2016, at which time we will be in a better position to comment on the confirmed position."
Rob Forster, director of finance and analytics at Wrightington, Wigan and Leigh FT, which has a savings potential of about £37m and an ATC of 109, said he welcomed the initial report as a tool to maximise efficiency, but added: "Significant validation is still required to determine national comparisons and hence run rates for achievement."
Kevin Walsh, deputy director of finance at Southport and Ormskirk Trust, which had a savings potential of £29m and an ATC of 110, said the data submitted to the reference costs collection was incorrect, and it had submitted new data which will show the trust to be more efficient.
North Bristol Trust, where the savings figure is £72m and ATC is 113, said its recent construction of a new hospital should bring "substantial cost saving benefits and productivity synergies".
A spokeswoman for North Cumbria University Hospitals said: "Running two acute hospitals 40 miles apart for a relatively small population size places a financial strain not felt by trusts in more densely populated parts of the country."
She added: "Some of the savings will only be realised if it is possible to address some of our underlying issues such as our heavy dependence on agency doctors."
HSJ calculated trusts' potential savings using the reference costs by department and service code, assuming that trusts can bring down their actual costs to the national average in areas where they spend more than average, and without increasing costs in other areas. A 50 per cent cap was used at service code level. Lord Carter's team also used a 50 per cent cap, but it is not clear at which level this was applied.
Exclusive: Carter savings estimates based on discredited data
1

Currently reading

Exclusive: Carter savings estimates based on discredited data

2