Providers warn changes to CQUIN payments will hamper attempts to bring sector into balance
Teaching trusts say new CQUINs and agreed control totals for 2016-17 are incompatible
NHS England rejects the accusations and says the changes are appropriate and achievable
Angry teaching hospitals have warned that new conditions imposed by NHS England on quality incentive payments put efforts to bring the provider sector into the black at risk.
The trusts also insist they are incompatible with the basis on which providers accepted their 2016-17 financial targets.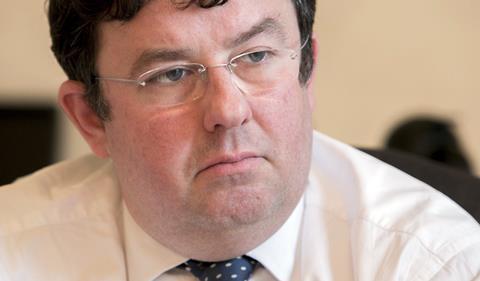 Numerous provider sources have told HSJ the "control totals" trusts agreed with NHS Improvement in February – individual surplus or deficit targets for 2016-17 – were based on the assumption that providers would receive most or all of their commissioning for quality and innovation payments this year, at little extra cost. CQUIN schemes allow providers to earn up to 2.5 per cent of their contract value in exchange for specific quality improvements.
However, providers say the specialised commissioning CQUIN payments, which NHS England did not publish until mid-March, will require significant additional investment; transfer unacceptable levels of financial risk to some providers; and are so numerous they will be extremely difficult to attain.
They have warned that this could undermine providers' ability to deliver their control totals, and therefore the health service's collective effort to eliminate the provider deficit in 2016-17.
NHS England has rejected the allegations, arguing that the value of the CQUIN payments will more than offset costs and the incentives are appropriate and achievable.
One CQUIN scheme that has caused particular provider concern is that introduced for providers responsible for leading the rollout of expensive new treatments for hepatitis C. In December, NHS England's chief financial officer Paul Baumann warned that there was a substantial risk that uptake of these drugs would outstrip the amount budgeted for in 2016-17.
NHS England has reduced the total specialised CQUIN money available to some providers to 2 per cent, in order to increase that available to the 23 lead providers in hepatitis C networks to 2.8 per cent.
These providers will be able to earn up to 1.6 per cent of contract income through achievement of hepatitis C CQUIN targets – however, the incentives available will be reduced pound for pound to offset any national overspend of the hepatitis C prescribing budget.
The move has upset trusts that do not lead hepatitis C networks and have had the potential value of their CQUIN money reduced.
However, it has also angered some lead providers, who regard it as an unacceptable attempt to offload financial risk. One teaching hospital finance director, who wanted to remain anonymous, described it as a "shameless dump of risk into the provider sector". He added: "As ever with NHS England, it protects their budget and it undermines the provider sector's ability to bring the provider sector back into balance."
Providers have also highlighted another scheme, which requires trusts to procure software known as clinical utilisation tools. They argue that trusts can and should be using existing electronic patient records systems to deliver the same objectives, rather than spending significant sums to procure duplicate systems.
NHS Providers chief executive Chris Hopson said: "Providers signed up to stretching 2016-17 control totals in February based on clear assumptions on specialised CQUINs. They are frustrated that, very late in the day, those CQUINs will now provide less money, require more investment, and will be much harder to deliver. This means these proposals will either have to be amended or the control totals will have to be changed."
HSJ understands that the Association of UK University Hospitals has written to NHS England and NHS Improvement raising similar concerns.
Some providers were willing to speak about their concerns on the record. A spokesman for University College London Hospitals Foundation Trust said it had "significant concerns about the required level of investment to achieve [the] 2016-17 CQUIN" and was also "concerned about the level of CQUIN payable on NHS England contracts being reduced at short notice from 2.4 per cent to 2 per cent, an impact of over £1m for UCLH". He added that this "naturally places more risk on the deliverability of UCLH's control total".
An NHS England spokesman said, in relation to the hepatitis C CQUIN payments: "[Since] it is only relevant providers themselves who can clinically manage the expansion of patient treatment volumes in line with the legally mandated NICE guidance, we make no apology for providing positive incentives to support them in doing so.
"The undesirable but unavoidable alternative – given the NICE legal funding mandate – would have been to top-slice from next year's available specialised provider income growth a national reserve of up to several hundred million pounds to cover risk of excess provider spending on hep C.
"Whereas delivering this carefully targeted CQUIN scheme will have negligible, if any, costs to specialised providers themselves, while also giving them extra income and helping protect available funding growth for all providers of specialised care."
He added that, regarding other specialised CQUIN schemes: "While these were designed by hospital clinicians and others through the national clinical reference groups, if there are particular issues with any individual component we're more than happy to look at those aspects and make adjustments where that makes sense."
Exclusive: Mackey intervenes in escalating contracts row
1

2

3

Currently reading

Exclusive: NHS England puts provider rescue plan at risk, teaching hospitals warn