Finance directors under pressure to agree "unsustainable" control totals says CIPFA
Leaked letter warns "unfounded optimism" will make future financial management difficult
Department of Health accounts many not match those of NHS organisations
NHS finance directors are being pressured to agree to "fundamentally unsustainable" financial targets for 2016-17, according to the head of the Chartered Institute for Public Finance and Accountancy.
CIPFA chief executive Rob Whiteman also warned that members of the organisation had come under pressure to make unduly optimistic interpretations of their financial position at the end of 2015-16.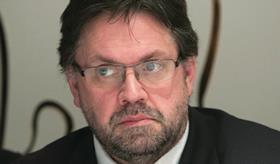 In a leaked letter, dated 14 June 2016, Mr Whiteman said the Department of Health's end of year accounts may not match those of trusts and over-optimistic assumptions will mean the NHS will find it increasingly difficult to manage resources in future.
The letter, seen by HSJ, was sent to NHS finance directors and other members after concerns were raised by some NHS directors about the pressure they were facing.
In March, HSJ revealed the Department of Health had sent accountancy firms into 20 NHS organisations to assess the way they were preparing their 2015-16 accounts. It was described by one expert as "an act of desperation" intended to help the DH avoid breaching its departmental expenditure limit for the year.
Mr Whiteman said concerns had been raised "by CIPFA members across the health sector regarding the external pressure which is being placed on them by health regulators. Among their number are members who have been involved in the transaction reviews over year-end 2015-16 and those who are struggling to sign up to control totals for 2016-17."
He added: "CIPFA believes there is a fine line between an optimistic judgement and an incorrect assumption. Bringing in accountancy firms to comment on the assessments made suggests a level of distrust in the professional judgement of NHS finance directors.
"It looks likely that estimates of over-optimism will be used to make adjustments to the Department of Health accounts leaving the consolidated DH totals unsupported by those of the constituent entities and in need of similar adjustments in years to come."
Mr Whiteman said it was an "impossible situation" for trusts when access to additional funding through the sustainability and transformation fund was linked to "unachievable control totals". The only way for organisations to access the funding support was "by agreeing to something which is fundamentally unsustainable", he added.
The letter warned that "unfounded optimism" in this year's financial accounts for the NHS would make "financial management in future years even more risky and the overall plans less certain of delivery".
"CIPFA believes NHS finance directors should be allowed to work within proper accounting rules and professional and ethical guidelines," it said.
The letter appealed for members coming under pressure to contact CIPFA for confidential advice and support.
Earlier this year an NHS finance director wrote to MPs to warn that hospitals could come under pressure to "cook the books".
Jane Payling, CIPFA's head of health and integration, told HSJ it had been contacted by a number of finance directors raising concerns that accountancy firms "had been asked to look in a positive direction and our members were uncomfortable with that situation".
She said CIPFA had seen the scope of one review, which instructed the firm to look "for upsides rather than downsides".
Ms Payling, a former NHS finance director, added: "This is very unusual. In all my years in the service I've never seen central pressure to push in one particular direction."
A Department of Health spokesman said: "The government has prioritised health and invested an extra £10 billion in the NHS's own plan for the future - but every penny has to be spent on improvements to patient care and delivering best value. We make no apology for making sure taxpayers' money is properly accounted for. The Department's accounts are also fully audited by the National Audit Office.
"We recognise parts of the NHS are under pressure as demand rises due to our ageing population so we are providing intensive support to improve performance, boost efficiency and reduce the use of expensive agency staff."