STP leaders warned over capital funding and IT funding
Officials say some areas will get "system control totals"
Deadlines set to finish two year contracting process by end of December
Health and local government leaders working on major regional transformation plans have been warned capital funding is "extremely constrained" and to be prepared to have IT funding requests turned down.
Updates sent to the 44 sustainability and transformation plan leaders working on their final submissions include a renewed warning on the "extremely constrained capital environment". They are advised to look carefully for "other possible sources" for the funds they need.
The updates sent on Friday from NHS England and NHS Improvement officials also:
Say that where STPs are "sufficiently advanced" they will be set "system control totals", potentially meaning they can vary financial targets for individual organisations.
Set deadlines for the early, two year planning process. Planning guidance for 2017-18 and 2018-19 will be published on 20 September; the next national "full" STP submissions will be on 21 October; and clinical commissioning groups and providers are expected to "finalise two year operational plans" by the end of December.
Say the "funding that has been used to support provider sustainability in 2016-17 will continue to be used in this way in 2017-18 and 2018-19". However, it is unclear whether this means the sustainability element of the "sustainability and transformation fund" will be fixed at £1.8bn.
The letters, seen by HSJ, also include formal feedback on individual draft STPs submitted in June. In relation to capital, the letters say: "If your plan is capital dependent, it will need to set out the minimum capital that is essential to the plan, have a robust case that explains the expected return on investment (and the timescales involved), and where possible explore other possible sources of funding."
STPs have been strongly encouraged to explore land sales, premises sharing and making better use of existing capital budgets; and to look carefully at non-government sources, such as local authorities or "PF2" private finance schemes. There are as yet no known examples of STPs making progress with the latter approaches.
Substantial amounts of Department of Health capital funding are being transferred in this financial year and coming years into day to day spending, under 2015 spending review agreements. In July, NHS England chief executive Simon Stevens called on the government to take advantage of the low cost of UK long term gilts to borrow and create a "substantial NHS 70th birthday public fund for infrastructure". He said there were "overcrowded and clapped out buildings in need of a makeover, if not a bulldozer".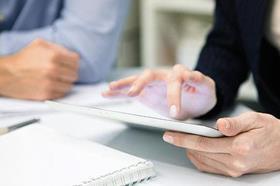 HSJ understands many of leaders developing STPs have reduced their original capital asks, but are still unclear whether they will secure the funding they believe is needed.
The letters also warn about constraints on technology funding. They say: "Whilst we are in the fortunate position to have some capital and revenue to invest in information technology, it is heavily weighted to the back end of the [five year] planning period. You should therefore… have a plan for how you will proceed if we are unable to meet your IT requests."
They say national officials plan to focus initial IT investment on "opportunities to extend and share existing systems", and on "solutions to enable new primary and community care pathways and integrate health and care systems".
Improved technology is expected to feature heavily in STP proposals.
In December, NHS England offered to agree "system control totals" for 2016-17, in what Mr Stevens said would be a "quite radical" move, but none have yet been put in place. It is understood several STP areas are now working on adopting them from next year. The letters to STPs say: "The CCGs and NHS providers involved will remain accountable for their individual control totals, but the system control total will allow STPs to recognise the additional financial pressures that some parts of the system may face in helping to improve overall financial performance."
The letters say "full STP submissions" will be made on 21 October and set a deadline of the end of December for what many expect to be a difficult two year planning and contracting process.
It is not year clear whether national officials will expect STPs to be approved by the boards of individual NHS organisations, or whether and when they will be asked to publish the documents.