Official financial data for NHS trusts will suggest the sector is broadly on track with its deficit plan midway through 2016-17, Jim Mackey has told HSJ.
The NHS Improvement chief executive said the combined mid-year forecast for trusts will be "around the mid £600m mark", against the £580m planned deficit.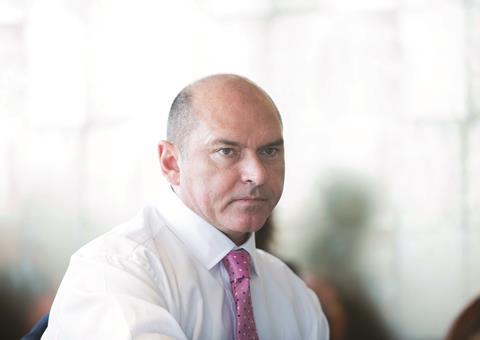 Official figures for the provider sector are due to be published by the regulator later this month.
Data collected directly from trusts by HSJ suggested a year-end deficit of around £850m. However, Mr Mackey suggested this may have included overly pessimistic initial forecasts from trusts, and said various factors can result in the numbers changing before being formalised.
This can involve NHS Improvement seeking assurance after receiving a trust's initial forecast, which, for example, could highlight where an overly prudent accounting assumption has been made.
He also stressed the impact of a new forecasting protocol for trusts, which the regulator is trying to ensure compliance with.
Mr Mackey said: "What we've been trying to do recently is go back and help regroup around governance, to put this new forecasting protocol in.
"We are saying if you're going to change your forecast then go through that [protocol] process, talk to us and before you resubmit tell us what the plan is, and let's do it in a controlled way.
"I often talk to chief executives myself. On Friday I was talking to some and saying, look are you sure about this?
"[There is] maybe more scrutiny and querying [than before the new protocol]. There are constant conversations going on within trusts and between us and the trusts."
Around half of HSJ's figures were taken from finance reports to trust boards, with the other half being provided on request. The year to date figures were collected in the same way, and are expected to be in line with the official numbers.
It is also understood that, following an internal assurance process, figures reported in board papers can in some cases be different to those given in formal submissions to NHS Improvement.
Mr Mackey said the new protocol was introduced because there had been a "loss of discipline" at some trusts around financial reporting.
He added: "Our numbers are based on formal returns signed off by the finance director, the chief executive and the board. What we rely upon is the number they have all decided to sign off on.
"In a good organisations they will have a plan, they will talk about it in their finance committee, then it'll go to the board and they'll be signing off at different stages.
"When it's been to the board everybody knows what number they are going to submit. So they'll agree and officially sign that declaration in the board.
"A lot of organisations will have stuck to that but some lost it due to a loss of discipline and that's what we are trying to rebuild."