New procurement platform could be a major step towards creating a single procurement catalogue across the NHS
Exclusive partnership deal struck between NHS Shared Business Services, which serves 87 NHS trusts, and retail technology firm Virtualstock
System already implemented by Guy's and St Thomas' FT, which was highlighted in Carter review of NHS productivity
A major deal involving more than a third of NHS trusts promises to deliver significant procurement savings that were identified by Lord Carter.
The introduction of a new "Amazon style" purchase-to-pay platform could be a major step towards creating a single procurement catalogue across the NHS, which aims to reduce price variation and improve the ordering process.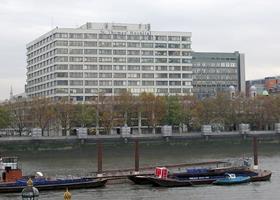 The exclusive partnership has been struck between NHS Shared Business Services, which serves 87 NHS trusts, and retail technology firm Virtualstock.
The system is already being implemented by Guy's and St Thomas' Foundation Trust, which was highlighted in the Lord Carter's review of NHS productivity. The nine other Shelford Group trusts are also set to implement the system as part of a separate deal announced last month.
The technology comes free of charge to the NHS, but suppliers will have to pay a fee to have their products featured in the catalogue. This has proved controversial with suppliers.
David Morris, managing director of NHS SBS, said the new platform is planned to "go live" at around 10 trusts in April, with others installing the system during 2017-18.
The NHS spends £9bn on procurement each year on tens of thousands of products, ranging from surgical gloves to scalpel knives and cubicle curtains.
Lord Carter estimated that £700m could be saved from these budgets, though NHS SBS said there is evidence suggesting savings could range between 25 and 60 per cent for many products.
There have been previous efforts to introduce a single procurement catalogue in the NHS, including through the Department of Health owned NHS Supply Chain, but the Carter report highlighted issues with the "underlying model".
Lord Carter criticised the "sheer amount of variation" in products used by trusts and called for purchasing power to be consolidated, adding it was "simply not acceptable that the NHS has not embraced digital technology in this area".
David Lawson, director of procurement at Guy's and St Thomas', told HSJ the trust's existing Oracle system has a range of built-in inefficiencies that lead to over-orders, errors and delays.
He said: "We weren't very good at managing our catalogues, but the Virtualstock system gives you much more product information, including pictures, and track-and-trace functionality which makes the data much more reliable.
"The traditional model for these systems would be for trust to pay a licence fee, but this comes free for the trust and I think it clearly has the potential to be a national catalogue."
He said the new platform would "sit on top" of the Oracle system, which will still complete the financial transactions.
Asked what the risks were, he said Virtualstock is new to the healthcare market.
Rob Knott, director of healthcare and public sector at Virtualstock and former national procurement director at the DH, said existing procurement systems are "just not geared to support the purchasing experience", and the new platform will help influence the purchasing decisions of thousands of procurement staff.
He said it can be aligned to the "culture of each hospital", so boards would be able to direct clinicians towards the appropriate products.
Products that represent best value can also be highlighted clearly, which will encourage competitive pricing, he added.
Suppliers to a large number of hospitals would be charged around £200 a month to have their products in the catalogue, he said, while suppliers to up to five hospitals will pay around £20 a month.
He said there are many companies "already acting as intermediaries" and charging fees in this market, so he does not believe this will be a barrier to suppliers.
The new platform will also support GS1 barcoding and PEPPOL standards, which will be mandatory for trusts under the DH's e-procurement strategy.
The Association of British Healthcare Industries, which represents suppliers, said the new platform would help improve data management and "order-to-pay processes".
However, it added: "The costs are borne predominantly, and in some cases wholly, by industry through a menu of supplier charges… ABHI and its members do not support this aspect.
"For many members it simply increases the costs of doing business with the NHS. Industry benefits are potentially diluted through having to also work with different solutions chosen by other trusts. A greater balance, in terms of sharing costs and benefits, is needed."
It said discussions were ongoing to address these issues.
NHS SBS is a joint venture between the DH and technology consultancy Sopra Steria. The new system will also be available to other NHS SBS clients, such as the Care Quality Commission and Health Education England.
Trusts which are not clients are able to implement the system by joining the partnership arrangement, but cannot strike a separate deal with Virtualstock.