Some of the 44 new health systems for England could be in such deep financial trouble that they will struggle to plan their way out of deficit, according to policy experts.
Analysis by HSJ has reveals wide disparity in the financial health of the newly created "sustainability and transformation" footprint areas. The map below shows the broad financial health of each area (click on each one to reveal more details).
In-year financial performance by providers and clinical commissioning groups in each STP has been used to calculate each area's surplus or deficit as a proportion of turnover.
The Cambridgeshire and Peterborough footprint looks by far the most challenging, with a combined deficit of around 13 per cent of turnover. The area's three acute trusts all have severe financial problems.
West, North and East Cumbria has a combined deficit of around 9 per cent, while Herefordshire and Worcestershire faces an 8 per cent deficit, according to our analysis.
Gloucester looks to be the only STP area where its NHS organisations are reporting a combined surplus.
Each area must develop a system-wide sustainability and transformation plan by June, setting out initiatives to manage demand, increase provider efficiency, reconfigure services and return to financial balance.
There have been concerns among organisations in relative financial health at now having to create a joint plan with others with huge deficits.
One trust chief executive, who asked not to be named, told HSJ: "It's not yet explicit in the STP guidance that regulators are going to get hard with systems if they can't get into aggregate balance.
"But there will be nervousness in the next couple of months when people start detailing the solutions for each area, as to whether those solutions start looking at disinvestment in some organisations to prop up others. If that happens it could all fall apart."
To produce the headline numbers, HSJ used financial performance data from the third quarter of 2015-16, set against allocations and income for specialised services in each CCG area. The figures do not include primary care budgets.
Some STPs, such as Devon, Staffordshire, and Milton Keynes, Bedfordshire and Luton will also have large "carry forward" CCG deficits, which will add to their challenge. Others, such as North East London, will benefit from modest surpluses. HSJ excluded these surpluses and deficits from our calculations as they are non-recurrent.
Large increases to some CCG allocations will help reduce the challenge in some areas, such as Milton Keynes, Bedfordshire and Luton, where Bedfordshire CCG is set for a 10 per cent increase in its allocation next year.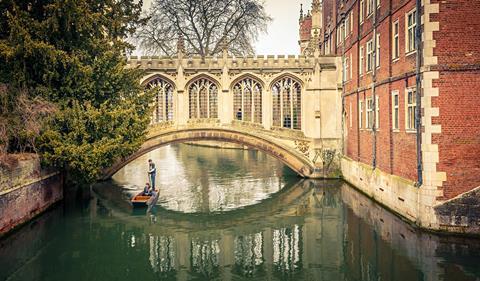 Providers have also been offered non-recurrent sustainability funding, which will help improve their position in 2016-17.
But the figures collected by HSJ are aimed at representing the underlying financial performance, to give a broad picture of the long term challenge for each area. However, some areas may have benefited from greater amounts of national support this year, which it was not possible to account for.
Richard Murray, policy director at the King's Fund, said: "Some of the footprint areas are in such deep deficit it is very hard to see how they can 'plan' their way out of deficit within any reasonable timeframe, unless some radical growth in CCG allocations in those areas is already planned.
"This underlines the importance of the STP approach as it shows just how deeply in trouble some areas are: taking the footprint approach helps identify these deeply troubled areas."
Anita Charlesworth, chief economist at the Health Foundation, added: "Not only have we got all but one of the STPs in deficit, but about a third have deficits of more than 4 per cent of their turnover. Turning that sort of financial performance around when there are so many other underlying issues is an enormous if not impossible task.
"There will need to be a realistic timescale of ambition for financial turnaround, and if the system is going to balance as a whole then those without the big problems will have to move into surplus quite quickly to cover the STPs with large deficits. There's a number of rural and more affluent areas with really big deficits as well as London, which points to the complexity of the underlying problems."
Dr Neil Modha has been named leader of the Cambridgeshire and Peterborough STP, despite recently announcing that he would step down as chief clinical officer of Cambridgeshire and Peterborough CCG "to rebalance and refocus my work and family commitments".
His announcement came after the collapse of one of the biggest contracts ever put out to tender by the NHS, just eight months after going live. He will stay in post at the CCG until a replacement is found. Dr Modha has not responded to HSJ's questions about the financial challenge facing the STP.
Sarah Dugan, chief executive of Worcestershire Health and Care Trust and leader of the Herefordshire and Worcestershire STP, said: "I am confident that despite the significant challenges we face locally, we can develop and deliver a plan that will make significant progress towards an effective and sustainable health and care system across Herefordshire and Worcestershire, working with other areas where it is sensible to do so."
A spokesman for the Milton Keynes, Bedfordshire and Luton STP said: "The focus of our STP work is now on the future, and on opportunities for creating a clinically and financially sustainable health and social care system across the footprint… It will be informed by recent uplifts in NHS allocations for 2016-17 through to 2020-21."
A spokesman for NHS England and NHS Improvement said: "Sustainability and transformation plan footprint areas were debated and agreed locally in discussion with national partners – taking into account the right geographies across which to best tackle the relevant financial, health, and care redesign challenges."
HSJ combined providers' year-end forecast for 2015-16 with the over- or under-spend forecast by CCGs, to produce a balance for each STP area.
This was set against CCG income and specialised income in each area. Cumbria CCG and a handful of small providers, such as Bridgewater Community Healthcare Foundation Trust, span more than one STP area. The analysis took their full financial performance and income into account for each area. The full data is attached.
Mapped: The financial health of every STP area
1

Currently reading

Mapped: The financial health of every STP area

2