But there is much we can still do to improve winter care, writes Julie Coope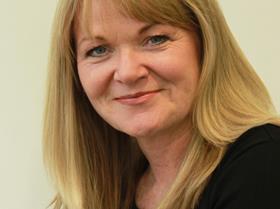 Winter is always a challenge for the NHS. However, media coverage can give the impression that it is all down to the volume of emergency patient admissions and the number of staff present to look after them.
In fact, the problem can be more accurately ascribed to patient flow into and out of the acute setting. And, anyone who has worked in adult care services – as I have as a respiratory nurse – knows the root causes of the winter snarl-up often lie outside of the acute hospital.
It is true that emergency admissions are hard to predict from year to year. Analysis by Dr Foster has shown that last winter there was an extremely high and unanticipated spike in emergency admissions for pneumonia in the over-65s.
Spike in demand
Between December and March, there were almost 106,000 admissions with pneumonia as a primary or secondary diagnosis – a 35 per cent increase nationally year on year.
Up to a point you can plan for that and I know from my own experience working with NHS trusts in the North West that many hospitals are reopening previously 'mothballed' beds this year in anticipation of the winter surge.
"It is no secret that stretched acute provision is only part of the problem"
But it is no secret that stretched acute provision is only part of the problem.
More patients with pneumonia and other conditions associated with winter are visiting hospitals in poorer health, suggesting a problem with social care and preventative measures in community settings.
The continuing fall in nursing care beds – 3,000 have been lost in the past year alone – despite rising demand, means delayed discharges of elderly patients and so-called 'bed blocking', which then leads to cancellations of elective admissions, disrupting flow across the entire health and care system.
Despite the chancellor's promise of an extra £3.8bn for the NHS next year and his decision to allow councils to raise tax to help plug gaps in social care, think tanks including the King's Fund and the Health Foundation have said the money may simply serve to shore up services under unprecedented strain.
So what can we do to improve patient care in a cold financial climate?
Pathway review
Part of the answer has to be looking at patient journeys through the NHS, social and community care
By conducting a thorough 'pathway review', it is possible to determine what resources are available and whether they are being used in the best way to provide safe and high-quality patient care.
One hospital I have worked with on a pathway review is the University Hospital of South Manchester NHS Foundation Trust.
There, pneumonia and strokes had been driving a significant increase in mortality rates and the trust was quick to react to reduce these instances.
"The lack of a clear protocol may have had an impact on the pathway"
The review involved an independent coding audit of 300 episodes of pneumonia and stroke care.
This found that for pneumonia, there was no formalised patient pathway in use that was followed in all cases.
Despite being one of the biggest respiratory centres in Europe, over 50 per cent of pneumonia patients were being cared for by the general and geriatric medical teams on admission – not by a respiratory consultant.
While that in itself is not particularly unusual, the review concluded that the lack of a clear protocol may have had an impact on the pathway some patients were assigned to early on in their care.
Following the review, UHSM has carried out a comprehensive redesign of the pathway.
Redesigning the journey
Any patient diagnosed with pneumonia is seen by a respiratory clinician or has their care reviewed and prescribed by a specialist, even if they are under the care of a generalist.
This has resulted in practical changes for patients: it can mean, for example, that patients get earlier access to antibiotics or oxygen therapy depending on their symptoms.
The system was fully implemented in November and the trust's leadership is committed to ongoing monitoring to ensure that the changes remain standard procedure going forward.
"Hospitals are often sitting on a wealth of data that can be analysed"
Perhaps just as importantly, though, the trust has begun an ongoing dialogue with partners in the CCG and local authorities to identify and tackle problems beyond the hospital gate.
This is out of recognition that a big part of the solution to 'winter pressures' is keeping as many people as possible out of hospital in the first place.
While the structural reorganisation in the NHS has many critics, the direction of travel now is for greater integration and pooling of budgets.
This has been led by the vanguard sites acting as the test-beds for the Five Year Forward View vision and, in the North-West, a concerted push towards a full 'health and care' service under the 'Devo Manc' plans.
While this is to be welcomed, it does not negate the need for us to periodically re-examine processes in individual hospitals to see whether they' are fit for purpose.
Hospitals are often sitting on a wealth of data that can be analysed with this kind of improvement in mind.
As well as ensuring scarce resources are used effectively, this can help us bring about real, positive changes in the patient experience that do not cost the earth.
Julie Coope is regional business director North West at Dr Foster