NHS England has launched a review following a "serious incident" involving patient documents by a former primary care support services provider.
In its 2015-16 annual report, published on Thursday, NHS England revealed that in March NHS Shared Business Services reported "a large backlog of unprocessed correspondence relating to patients".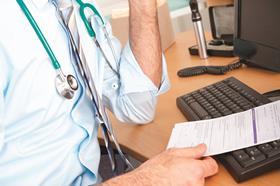 NHS Shared Business Services was the previous provider of primary care support services in North East London, the East Midlands and South West England. Capita took over all primary care support services in September in a £330m, seven year deal.
Early investigations by NHS England found incidents where correspondence forwarded to NHS SBS were not redirected to GP surgeries and where correspondence was sent to the wrong GP surgery not linked to medical records.
Correspondence included: temporary resident forms, duplicate document, results and communications about treatment.
The news comes after reports earlier this year that services delivered by new provider Capita were in "meltdown". The company failed to supply essential supplies to some GPs and was unable to deal "effectively" with the movement of paper records between practices, primary care sources said.
NHS England has now asked its internal audit services to review any implications related to the NHS SBS incident and other services it provided.
In a statement NHS England, said: "A team including clinical experts is now ensuring all correspondence is reviewed and delivered, wherever possible, to the correct GP so that it can be placed in the patient's medical records.
"Relevant GPs are being notified so that in the small number of cases where it may be needed they can take steps to follow up with their patients.
"Unless members of the public are contacted by their GP, they do not need to do anything."
NHS Shared Business Services said in a statement: "We would like to express our regret for this situation, and we are working with NHS England to return all delayed correspondence to GP practices for filing in medical records as quickly as possible."