All fines for breaches of performance targets must now be used to improve provider or commissioner bottom lines, national bodies have decreed
Commissioners will not be able to use money from fines to address causes of poor performance
Move is intended to help Department of Health avoid blowing its budget
Letter from Monitor, NHS England and TDA says change is effective "retrospectively from 1 January"
All fines against NHS providers for breaching performance targets in the remainder of 2015-16 must be used to prop up the health service's financial position and help the Department of Health avoid blowing its budget, commissioners have been told.
The directive from national NHS bodies means that – in a departure from normal practice – commissioners will not be able to reinvest money from fines in activity to address the causes of poor provider performance.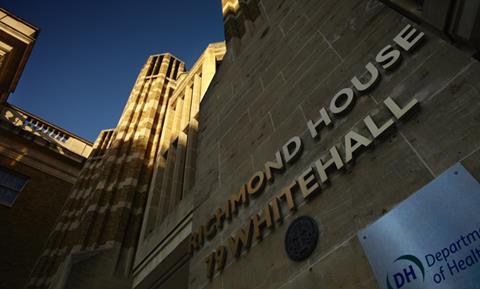 The rule was set out in a letter sent yesterday to all clinical commissioning groups and NHS providers. The letter, seen by HSJ, is jointly from NHS England, Monitor and the NHS Trust Development Authority.
It says: "It is essential that the Department of Health Group – comprising providers, commissioners, [arm's length bodies] and the Department itself – lives within the resources allocated by Parliament. Where the achievement of this objective is at risk, all organisations within the health system need to take robust mitigating action."
In this context, it continued, the national bodies had introduced a "variant" to the sanctions regime in relation to breaches of many quality and performance targets, ranging from waiting times standards to ensuring emergency readmissions within 30 days of elective care.
Current guidance encourages commissioners, where possible, to reinvest any money raised from such fines "in a way which will help to rectify the performance problem that gave rise to the sanction".
However, under the new rule – made "effective retrospective to 1 January" – this will not be possible.
Instead, if the commissioner chooses to reinvest the fines with its providers, all of that money "should be retained by the provider to support improvements in the provider's financial position, and so should not result in additional expenditure".
If the commissioner chooses to keep the fine money, this "must flow directly to the commissioner's bottom line, resulting in an equivalent underspend against plan, so as to benefit the overall NHS aggregate financial position".
The letter anticipates that the impact of this change should be evident in NHS organisations' finance reports from October. It is jointly signed by NHS England chief financial officer Paul Baumann, TDA finance director Elizabeth O'Mahony and Monitor finance, reporting and risk director Jason Dorsett.
Finance experts have repeatedly warned during 2015-16 that the size of the deficit in the NHS provider sector risks blowing the DH's budget for the year. Halfway through the financial year the provider sector was forecasting a year end deficit of £2.2bn. However, national bodies have repeatedly stressed that the settlement the NHS received for coming years in the spending review depends on the provider side exiting 2015-16 with a deficit of no more than £1.8bn.
Last week, Monitor and the TDA told providers they would be meeting with a number of challenged providers to agree urgent moves "including headcount reduction" to improve their 2015-16 financial positions.
HSJ reported in November that a draft letter instructing CCGs to retain performance fines to boost surpluses was circulated at a high level late last year.
A spokesperson for Monitor, the TDA and NHS England said: "Financial sanctions are an established tool for raising operational performance standards within the NHS. These revisions to the framework will improve transparency, and will help to ensure that the sanctions system plays its part in sustaining the overall financial health of the NHS."