Regulators issued a financial "control totals" to every trust in England for 2016-17, which they must agree to, to secure their share of the £1.8bn sustainability and transformation fund
NHS Providers says two-thirds of trusts have accepted their offer, but many have done so with conditions and caveats
Finance director says regulators made it "very clear that if we don't accept we won't have access to loans and cash"
One in three NHS providers have rejected their nationally dictated financial targets for next year, HSJ has learned.
Monitor and the NHS Trust Development Authority last month issued a financial "control total" to every trust in England for 2016-17, which they must agree to secure their share of the £1.8bn "sustainability and transformation fund". Trusts were asked to respond by 8 February.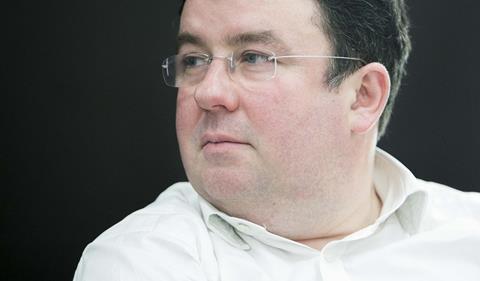 NHS Providers, which represents the sector, estimates that two-thirds accepted the deal in their draft plans for the coming financial year. However, many have only done so with conditions or caveats.
HSJ has spoken to finance directors at several trusts that rejected their target. One said their regulator made it "very clear that if we don't accept we won't have access to loans and cash".
A common reason for rejecting the target was that the control totals were based on trusts' financial positions at the end of October, so organisations which have experienced deterioration since then have not seen this reflected in their offer.
Another was that one-off income had not been discounted, so trusts that received large amounts of non-recurrent funding in 2015-16 effectively had a tougher target next year.
Two finance directors told HSJ their trusts would have been required to almost double their predicted efficiency savings by accepting the offer.
An acute trust finance director said: "What was offered just wasn't acceptable and we've said we can't do it. The more complex organisations can have significant levels of one-off income or expenditure, and [the regulator has] based the offer on a distorted position.
"What they're asking for is also premature, because we haven't worked through the tariff proposals and commissioner offers aren't on the table yet."
Another said: "They have made very clear that if we don't accept we won't have access to loans and cash and therefore they have in effect forced us to accept.
"I wouldn't use the word 'blackmail' but some might. Accordingly our acceptance is in principle and is subject to range of caveats. However, they will simply say that we have accepted in order to show their initiative as a success."
A third added: "Given the national situation the control totals seem to be challenging but reasonable."
As reported last week, an anonymous finance director has raised concerns with MPs that trusts are being pressured to set unrealistic targets.
HSJ asked trusts to disclose their control totals through Freedom of Information requests, after Monitor and the NHS Trust Development Authority refused to release the numbers.
Responses are due at the end of the month, but some early answers have been received. Derby Teaching Hospitals Foundation Trust was offered £13.6m from the sustainability and transformation fund, so long as it agreed a deficit plan of £11.3m next year.
But the trust, which had previously set a draft deficit plan of £31.4m for 2016-17, has simply deducted the sustainability and transformation funding from this, and has sent Monitor a draft £17.8m deficit plan.
Mid Yorkshire Hospitals Trust has been offered £16.7m from the fund, on the condition that it achieves a £4.2m surplus next year. The trust is forecasting a deficit of £15m this year, but has accepted the offer.
Providers' share of the sustainability and transformation fund was based on the proportion of emergency activity undertaken by the trust, but the regulators declined to explain the precise methodology to HSJ.
NHS Provider chief executive Chris Hopson said: "Our estimate is that something like two-thirds of providers will accept the control total they have been allocated but most will do so with conditions, or with a heavy warning around the level of risk that is being run given the degree of stretch being asked for in some cases.
"There has been a high degree of nervousness among provider boards at signing up too definitively to the totals at this point when so much still remains to be fixed: clinical commissioning group and specialised service contracts; capital allocations; and how provider fines will work next year, to name but three of a number of outstanding variables."
A spokesperson for NHS Improvement, the new regulator being created out of Monitor and the TDA, said: "There is extra funding being pumped into the NHS to help us deal with the financial and operational challenges the service is facing, but providers need to do their bit too.
"A majority of providers have agreed to the new control totals and we are in an intensive period of reviewing and discussing progress with trusts as they finalise their financial plans."