Regulators wanted to report year-end figures for NHS providers this month, but were forbidden to do so by the Department of Health
HSJ research suggests the sector's combined deficit will be £770m and around 100 providers ended the year in the red
Performance will fall well short of targets set out earlier in the year
Outturn figures represent a strong performance given the growing cost and demand pressures, say NHS Providers
NHS trusts will report a combined deficit for 2016-17 that significantly breaches the maximum control total set by national leaders at the start of the year, HSJ research has revealed.
NHS Improvement had wanted to report the year-end figures for the sector this month, but were forbidden to do so by the Department of Health, which said publication was not allowed under the general election purdah rules.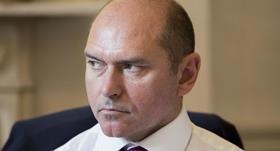 HSJ has collected figures for every local provider. The research suggests the sector's combined deficit could be as high as £770m and around 100 out of 235 providers ended the year in the red, with dozens more only avoiding a deficit through one-off savings or technical accounting measures.
The final reported figure is likely to be lower – between £750m and £700m – due to further one-off adjustments that may not have been finalised before trusts reported their numbers to regulators. This outturn would still breach the £580m control total that national leaders outlined as the maximum that would be acceptable last summer, and greatly exceeds the targeted £250m.
However, it would fall within the range predicted by NHS Improvement in February. It is also smaller than the £800m "contingency fund" that was held back from commissioning budgets at the start of the financial year.
NHSI sees the deficit as a strong performance, given the rising demand and cost pressures that trusts have faced.
Jim Mackey, chief executive of NHSI, told HSJ: "It's disappointing we can't publish our results until after the election. We'll publish as soon as we can after purdah, and those results will show a phenomenal performance by the provider sector in quarter four."
The sector has benefited from the £1.8bn sustainability and transformation fund in 2016-17, which was offered to trusts that achieved their financial targets. Discounting the impact of this fund, our research suggests the deficit would have totalled £2.57bn.
This is slightly worse than the reported position of £2.45bn in 2015-16, which caused the Department of Health to breach its spending limit and prompted the National Audit Office to raise serious concerns about the service's finances.
There may have been a slight improvement to the underlying position, however, because a huge amount of one-off accounting measures where used to improve the numbers in 2015-16.
However, HSJ has also identified several examples large one-off accounting measures which have enabled dramatic improvements in the final quarter of 2016-17, but will not help the underlying position. These include a £47m benefit from the Royal Free London Foundation Trust selling the Chase Farm Hospital site to its charity arm.
Other examples include North Middlesex University Hospital Trust, which transferred £8m from its capital investment budget to prop up the revenue account, and a technical adjustment relating to the PFI contract at Worcestershire Acute Hospitals Trust.
Siva Anandaciva, chief analyst at the King's Fund, said the figures represent an "impressive" performance considering many trusts faced significant pressures over the winter months.
But he added: "Set against the original ambition for last year's deficit and given the heavy reliance on sustainability and transformation funding and other financial support, the NHS provider sector clearly remains some way from a balanced financial footing.
"Most worrying is the amount of one-off actions that have been used to improve the 2016-17 position. Delaying payments to suppliers, deferring capital spending and selling land do not address the underlying financial problems facing the NHS each year.
"It is hard to see how the NHS provider sector can return to financial balance until the fundamental imbalance between funding and rising demand is rectified."
The deficit will add to the challenge faced by trusts in 2017-18, because it will effectively be added to their efficiency targets for the year.
Meanwhile, many trusts have delivered significant improvement via additional income from commissioners.
Although this has helped improve the position of the provider sector, it will have the opposite effect on clinical commissioning groups. The latest forecast for clinical commissioning groups suggested an overspend of £550m, but the actual outturn position could be worse when NHS England reveals the official figures.
The deficit explained
In 2015-16 the provider sector deficit was officially reported as £2.45bn, though a wide range of technical accounting measures were deployed to bring this down from an underlying position of around £3.7bn.
Since then the sector has benefited from the £1.8bn sustainability and transformation fund, as well as a change in the national payment tariff that delivers more income from commissioners.
In the financial "reset" last July, the combined financial plans for NHS trusts set a planned deficit of £580m for 2016-17, after accounting for the STF. But NHS England and NHS Improvement said they wanted to reduce this to a deficit of £250m.
An £800m contingency fund was also held back from commissioning budgets to balance out any provider deficit.
The figures collected by HSJ, which suggest a deficit of around £770m, would mean the deficit can be covered off by the contingency fund.
Discounting the STF, they suggest a deficit of around £2.57bn, slightly worse than 2015-16.
Meanwhile, recent planning guidance issued by regulators said a failure to meet the £250m target and enter 2017-18 in "run-rate balance" would require an additional efficiency requirement for trusts this year. The figures collected by HSJ suggest this additional requirement could total at least £770m.
Chris Hopson, chief executive of NHS Providers, said: "Based on the third quarter trajectories, we estimate trusts will have made cost improvement gains of more than £3.3bn – more than 4 per cent of turnover, and £200m (10 per cent) more than 2015-16.
"Despite the challenge of seven years of stretching cost improvement programmes, trusts have managed to actually increase the cost improvement gains they are making this year. There are few, if any, other healthcare systems where providers are delivering this level of gain year in, year out over such an extended period.
"Trusts also agreed they would particularly target spending on agency and temporary staff. Based on third quarter trajectories we estimate that these costs alone will have been reduced by more than £770m (20 per cent) this year."
HSJ collected outturn figures from all but 19 of England's 236 NHS trusts, via public board reports and direct requests. Year-end forecasts produced after the 11 months of the year were used for the remaining 19.