Providers asked to repay public dividend capital to the DH, in return for revenue support
Monitor and the TDA have been phoning providers on behalf of the department
Believed to be first time systematic capital to revenue transfers have potentially happened at local level
Further details have emerged of efforts to persuade NHS trusts to defer their capital projects, with regulators offering up revenue cash in return.
Last week, HSJ revealed how the Department of Health had asked regulators to find out how much capital investment they expect to commit in 2015-16, and how much of that spending could be safely deferred.
Trusts and foundation trusts have since received phone calls providing more details of the plan.
HSJ is aware of several providers that have been asked to repay public dividend capital to the DH, in return for revenue support that would help reduce their operating surplus or deficit.
One finance director said Monitor and the NHS Trust Development Authority were acting on behalf of the DH, in a bid to bring the department's overall revenue account into balance.
He added: "This shows how desperate [the DH is] getting, due to the likelihood of breaching the departmental spending limit this year.
"But it's just moving the money around, it's a zero sum game for the NHS in terms of making savings."
He said there still appears to be some confusion over the plans, and how they would be accounted for.
Capital budgets are used for projects ranging from replacing aging medical devices to investing in information technology or new buildings.
However, over the past two years the DH has repeatedly raided the national capital budget to help cope with the increasing pressure on its revenue budget, which covers ongoing costs of running services, such as wages.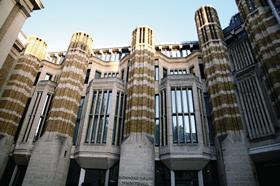 But Paul Briddock, director of policy at the Healthcare Financial Management Association, said this normally happens at a national level, rather than locally.
He said: "It seems that both Monitor and the TDA are trying to work locally with FTs and trusts to make capital to revenue transfers. They are asking trusts to consider scaling back their capital expenditure plans, releasing the cash that was previously going to be spent here to support the cash shortfalls being driven by their income and expenditure deficits.
"It appears that a mechanism is then being sought to try and reflect this in provider accounts, which will then reduce their [income and expenditure] deficits, which would now be cash supported through a PDC repayment. How exactly this will work is still being clarified.
"Capital to revenue transfers are usually done at a national level and this is perhaps the first time we have seen it potentially being done systematically at a local level."
He added: "However, use of capital funds to underpin revenue shortfalls is a worrying sign as it is a one-off funding measure being used in the short term to fund recurrent long term revenue shortfalls.
"Continued use of capital funding to offset revenue shortfalls will also inevitably lead to funds which are supposed to be used to keep NHS assets up to date being used elsewhere, with a corresponding deterioration in the NHS estate."
HSJ asked the DH to explain the benefits of the approach, and whether trusts could be forced to take up the offer.
The DH did not answer these questions. A spokesman said: "It is important trusts show tight financial grip and live within their means – thereby ensuring the best use of funds can be made for patient care."
Monitor declined to comment. The TDA has been approached for comment.