Royal College of Radiologists highlights widespread difficulties for doctors to access clinical images and reports
More than half of doctors said they had experienced at least one instance of patient care suffering in the last year
Problems lead to treatment delays, patients being rescanned and avoidable duplication of reporting
Patients care is suffering as a result of the health service's inefficient x-ray and clinical imaging systems, HSJ has learned.
Doctors are unable to access or share images and key reports, leading to avoidable delays and money wasted, a new report has concluded.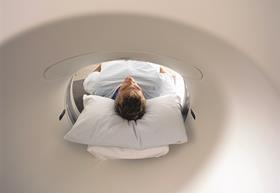 The study by the Royal College of Radiologists, shared with HSJ, has revealed more than half of 782 consultants it surveyed had experienced at least one instance of patient care suffering in the last 12 months because they were unable to access images.
The majority of these doctors said care had suffered on several occasions in the past year.
The report, which asked doctors about their experience of sharing images between different healthcare providers, shows the extent of the national problem faced by hospital radiologists and cancer specialists who have to contend with multiple systems and policies which do not work effectively together.
Among the doctors reporting incidents of patient harm, problems included delays in cancer treatment; delays providing urgent and emergency care out of hours; and patients being unnecessarily rescanned meaning exposing them to more radiation.
The report said the lack of access created clinical risks and had adverse effects on patient care.
RCR president Giles Maskell said: "X-rays and scans are vital to the management of patients with serious conditions such as cancer. Our survey has found major problems with sharing images between different providers. This is causing not just inefficiency but real harm to patients."
One doctor said images could be entered into the system and appear under separate hospital and patient IDs. They said: "Searching by hospital number obviously will not find these exams until the hospital numbers have been merged, and this rarely occurs. This is a dangerous situation."
Others revealed they were required to routinely re-report every image sent to hospitals by other providers, which was "a huge waste of time".
A radiologist from the South East blamed NHS waiting time targets for patients being rescanned. "The trust is penalised for breaching two week waiting targets when waiting for availability of external images, so the patients often simply get rescanned. This is not appropriate and wastes money and time," they said.
Other findings included:
Only 25 per cent of people surveyed had instant access to external images. For the remaining 75 per cent, delays ranged from under an hour to more than a day.
For 47 per cent of doctors it took a day or more to access reports with 33 per cent experiencing similar delays for images.
In the East Midlands, 72 per cent of clinical oncologists took one day or more to access information.
Only 52 per cent of consultants had online access to picture archiving and communication systems. Of those, 54 per cent had difficulties searching for and retrieving images.
For multidisciplinary team meetings, 87-96 per cent of doctors had experienced difficulty accessing images and reports.
The report said: "Instances were given where clinicians were required to work with incomplete information, work was being duplicated, scans were being unnecessarily re-reported and patients were being subjected to repeat imaging and other medical (including invasive) procedures. Discussions, decision making and treatment planning during multidisciplinary team meetings were particularly affected, resulting in process delays, time wastage and postponement of patient cases.
"If instant access to external images and reports was available, nearly all respondents agreed that it would prevent clinicians' time being wasted, reduce healthcare costs and lead to improvements in the image reporting process and subsequently quality of reports."