CQC to inspect every trust annually, examining how well led they are and one core service "as a minimum"
High performing trusts will not undergo comprehensive inspections in future
Providers will have to "give their view of the quality of care they are providing" as part of annual reporting process to CQC
The Care Quality Commission will move to a new approach of "smaller and more frequent" hospital inspections, the regulator has announced.
While every trust will be inspected annually, smaller inspection teams will look at an organisation's leadership and one core service "as a minimum", with core services already rated good or outstanding being scrutinised less frequently.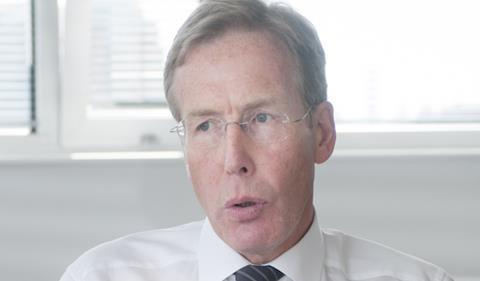 The changes to hospital inspection are part of the regulator's new strategy, published on Tuesday.
As HSJ has previously reported, the CQC will take a more risk based approach to regulation, using data to decide when to take a closer look at providers.
According to the strategy document, NHS trusts will receive an annual inspection covering "as a minimum… how well led they are and one core service".
Core services previously rated as inadequate or requires improvement will be prioritised, although the CQC said it would also re-inspect some services that have been rated good or outstanding "to ensure quality is maintained".
The document says: "Our inspections will be smaller and more frequent." The time between inspections will be "based on previous inspection findings, our ratings and wider intelligence about the quality of care of providers".
The CQC will continue to use comprehensive inspections for newly registered providers and where there are "systemic" concerns about a trust.
However, if a trust is rated good or outstanding and the evidence suggests it is still a high performing organisation, it need not receive a comprehensive inspection again.
Peter Wyman, the CQC's chair, told HSJ: "If both the data and the limited, targeted inspection confirm everything is still good or outstanding then that's fine, there would be no need to send a huge team in to do a comprehensive inspection."
David Behan, the CQC's chief executive, added: "We don't know anywhere else in the world that has got such a comprehensive baseline [of care quality] established.
"It doesn't make sense to us, having got that baseline, to go around and just repeat the inspections again."
Mr Behan said he expected the CQC teams carrying out the new look inspections to be made up of "between 10 and 20" inspectors, "rather than the 30, 40 [or] 50" typically used on comprehensive inspections.
In addition to the more targeted approach to inspection, providers will have to "give their view of the quality of care they are providing" against the CQC's five key questions as part of a new annual reporting process.
This will be combined with the CQC's own intelligence in an "annual review" of providers, which will help determine the regulator's inspection activity for the year ahead.
The changes to CQC inspection, which will also include increased use of unannounced inspections and "shorter reports" produced "more quickly", are due to come into effect from next April.
The CQC's strategy also promises closer collaboration with the other arm's length bodies to develop a "single shared view of quality", in order to reduce burdensome data requests faced by providers.
Mr Wyman said he had experienced "quite a lot of overlap and duplication of information requests" when he was chair of Yeovil District Hospital Foundation Trust.
The CQC will start to publish new assessments of how "efficient and effective" trusts are in their use of resources later this year.
The strategy document indicates this could include the CQC carrying out "joint inspections" of trusts with NHS Improvement.
CQC to move to 'smaller and more frequent' hospital inspections
1

Currently reading

CQC to move to 'smaller and more frequent' hospital inspections

2

3