The prime minister has begun a review of policy on social care funding, delivery and integration with health, amid huge concern about failure in the sector, HSJ has learned.
The project was initiated by Theresa May before Christmas and work is now under way.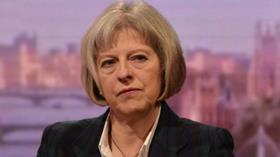 Several senior officials have been seconded to a team at the Cabinet Office for the review. They include Department for Education director general for children's services Paul Kissak; Care Quality Commission deputy chief inspector for social care Sally Warren; and Charlotte Buckley, currently a deputy director at the business department, who until recently worked on social care at the Department of Health.
It is not known how long the review will run, but it is expected to produce an internal report on options for next steps by March.
The team has begun visiting areas that have well developed links between health and social care, such as Manchester and Nottinghamshire, and talking to experts on care and integration.
Several well placed sources said the work was focused on medium and long term change, rather than short term improvements, and was examining a large range of issues. These include the funding model, approaches to bringing health and care together, commissioning, delivery, and the role of intermediate care.
Theresa May told the House of Commons last month: "We need to make sure that reform is taking place, so we see best practice in the integration of health and social care across the country.
"We also need to ensure that we have a longer term solution to give people reassurance for the future that there is a sustainable system that will ensure that they receive the social care they need in old age. That is what the government is working on."
A Cabinet Office spokeswoman said: "The Cabinet Office is carrying out work with key departments to consider aspects of social care."
It comes amid calls for cross-party talks on care funding.