CQC chief executive says local NHS should change its quality monitoring and governance
The CQC "will use NHS Improvement's assessment of efficiency"
Regulator has "come away from the use of the phrase co-regulation"
The Care Quality Commission has promised to develop a "single shared view of quality" across health and care services. It aims to standardise judgements on quality and reduce the regulatory burden.
In an exclusive interview with HSJ, CQC chief executive David Behan said the regulator would work with other arm's length bodies to produce "an agreed dataset" for quality to prevent multiple, "onerous" collections of data.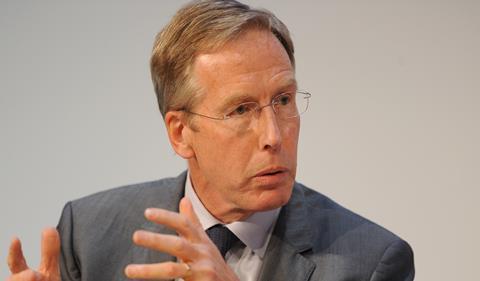 The CQC has today launched a consultation on its strategy for the next five years.
As HSJ reported in October, the regulator has proposed moving to a more risk based regulatory regime after it completes its current round of comprehensive inspections.
In its consultation paper, the regulator says it is working on a new model for obtaining and using information, called CQC Insight, so it can focus its efforts "where the risk of poor care is greatest".
The paper also sets out an ambition for all providers and oversight bodies to begin using a "single shared view of quality" based on the CQC's five key questions – are services safe, effective, caring, responsive and well led?
Mr Behan said every trust in Englad should remodel their data dashboards and governance agreements to fit with the CQC's framework.
He said the CQC would work with NHS England, NHS Improvement and others to build an "agreed dataset" based on these five questions "so we can prevent these multiple collections of data that many providers say are burdensome and onerous".
Mr Behan said he had discussed with Jim Mackey, chief executive of NHS Improvement, how the two organisations would work together to deliver the assessments.
"The basic framework we are committed to developing is… the CQC will work with NHS Improvement's assessment of efficiency and the use of resources, and NHS Improvement will work with our assessment of quality," he said.
However he said it would be up to CQC to issue the final rating on a trust's use of resources. From April, the CQC will begin piloting assessments of how well trusts are using resources, although Mr Behan said it had not yet created a specialist team to carry out the work.
When the CQC shared its initial thoughts on its new regulatory approach in October, it floated the idea of "co-regulation", with providers "self-assessing" their quality.
Some commentators raised concerns this would result in providers "gaming" their assessments and poor care would go unchecked.
Mr Behan admitted the CQC had "come away from the use of the phrase [co-regulation]", but said it was still looking at how to get providers to "accept responsibility for embedding quality in the way they work".
Exclusive: Regulators plot new 'single view of quality'
1

Currently reading

Exclusive: Regulators plot new 'single view of quality'

2

3