Monitor and the TDA push ahead with turnaround project at 20 trusts
Work thought to cost more than £10m and will focus on grip and governance
Process due to start in April
Monitor and the NHS Trust Development Authority are moving ahead with an ambitious turnaround programme at 20 trusts, HSJ can reveal.
The work would see consultants sent into the organisations to help with performance and governance issues. It would be the largest formal intervention by the regulators since Sir Bruce Keogh's review of trusts with persistently high mortality indicator rates in 2013.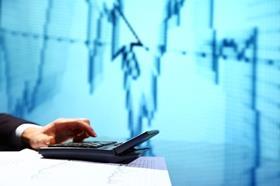 The specifications for turnaround work at 20 trusts have been released to some suppliers and will cost more than £10m. Monitor has not named the trusts.
HSJ understands this will cover an initial four month period from April but the total costs are likely to rise.
The news comes as providers struggle with finance and performance.
HSJ reported in January that the work was first discussed in December but stalled. Some commenters said sending in teams from consultancies could further damage morale in the provider sector.
The specifications released by the two bodies, which will form NHS Improvement next month, are covered by non-disclosure agreements and seem to have reduced the number of trusts where the support would be targeted from 25 to 20. This would still account for around one-seventh of the acute sector.
Since June, foundation trusts in breach of their licence or receiving financial support from Monitor have had to get permission to spend more than £50,000 on consultancy services. Monitor has refused to release details about these applications.
In June, Monitor's policy document said: "Monitor, the NHS Trust Development Authority and NHS England recognise that consultancy supports NHS organisations in making key operational and strategic improvements, and also that Monitor and the TDA themselves require providers to commission substantial amounts of consultancy work.
"However, we know that the NHS often achieves poor value for money from this expenditure. We cannot continue to spend on this scale without getting maximum value for money."
A Monitor spokesman told HSJ on Thursday it was "not in a position" to name the trusts that could receive the new support or how long the contracts would last.