Dame Julie Mellor resigns after accepting she made mistakes in handling of correspondence over deputy
Resignation follows the revealtion that she was made aware of a sexual harassment cover-up by Mick Martin in July last year
Dame Julie resigned today after investigation into her conduct by Sir Alex Allan.
The parliamentary health service ombudsman has resigned in the wake of revelations about the involvement of her former deputy in a sexual harassment cover-up at an NHS trust, HSJ has learned.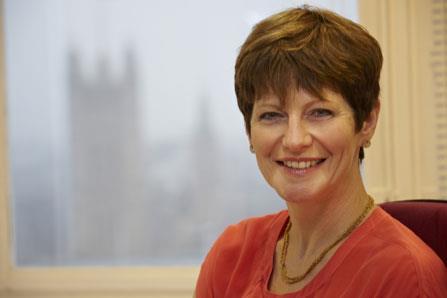 Dame Julie Mellor, the Health Service Ombudsman
Dame Julie Mellor's departure comes four months after HSJ revealed Dame Julie was made aware of the role played by her deputy Mick Martin, who helped to cover up the harassment of a director while he was acting chair at Derbyshire Healthcare Foundation Trust.
An investigation has been carried out by Sir Alex Allan, former chair of the Joint Intelligence Committee, into what Dame Julie knew about Mr Martin's role and her failure to act. HSJ understands Sir Alex's investigation has reported, but it has not yet been published.
HSJ has previously reported that Dame Julie was sent a copy of the ruling of an employment tribunal in July last year, including concerns about Mr Martin's behaviour. Dame Julie replied only to say that she "noted" the concerns. Mr Martin continued to work as PHSO managing director and deputy ombudsman until after HSJ revealed his involvement in the case earlier this year.
Following the revelations, HSJ editor Alastair McLellan called on Dame Julie Mellor to resign.
In a letter dated today to the MP Bernard Jenkin, chair of the Commons public administration and constitutional affairs committee, Dame Julie said: "I am writing to let you know that I have decided to resign.
"With regard to the handling of correspondence about an employment tribunal's criticisms of our previous managing director – I have accepted and taken responsibility for mistakes I made. As soon as I realised, I took action to put things right and prevent it happening again."
The letter reveals she has previously offered to resign but was asked to stay on by the PHSO board to provide stability and continuity until the review by Sir Alex reported.
She also uses the letter to urge Mr Jenkin to consider a joint appointment to the Local Government Ombudsman and the PHSO as part of government plans to create a new public service ombudsman.
Staff at the PHSO were informed this morning and Dame Julie is expected to stay in post until a successor has been appointed.
One source at the PHSO told HSJ: "Staff were told in a meeting this morning. A formal notification is going out later today. She accepts that she didn't act appropriately when informed about the issue with Mick Martin. Staff are jubilant."
The review by Sir Alex has now been completed the PHSO has said it will publish the full report soon.
In April Mr Martin resigned from his role at the PHSO after taking a leave of absence when his role in the treatment of former Derbyshire Healthcare HR director Helen Marks emerged in February.
In February Ms Marks received £832,711 in compensation after an employment tribunal ruled she was unfairly dismissed.
She wrote to Dame Julie in July with a letter and copy of the employment tribunal judgment describing how Mr Martin was involved in collusion to cover up her treatment by former trust chair Alan Baines.
Mr Baines unfairly suspended Ms Marks after she refused his advances and subjected her to abusive messages and false allegations.
HSJ has also in recent months reported the concerns of PHSO whistleblowers who exposed a "toxic environment" and concerns that complaint investigations had been "relabelled" as assessments. The PHSO staff who leaked documents to the HSJ also revealed how an appraisal system was used to threaten staff who spoke up with concerns.
In a statement on behalf of the PHSO non-executive directors, Sir Jon Shortridge said: "We are very grateful to Julie Mellor for her contribution in leading the transformation of the Parliamentary and Health Service Ombudsman.
"With her at the helm, the ombudsman service has opened its doors to more people than ever before, providing justice to the very many people who have been failed by public services.
"Whilst we respect her decision, we very much regret that we shall be losing someone of such vision, passion and commitment. She has given power and a voice to people who have been let down by public services. She will be missed."
Downloads
Other, Size 93.77 kb

PDF, Size 0.34 mb