HSIB chief investigator says organisation needs statutory independence and powers
Keith Conradi reveals plan for intelligence unit to highlight issues for investigation
Healthcare Safety Investigation Branch could consider multiple incidents in several locations for one investigation
Emphasised "safe space" protection was not immunity for serious wrongdoing
The head of the NHS's new patient safety watchdog has said it needs statutory independence and extra powers to demand that NHS organisations respond to its warnings.
Keith Conradi, chief investigator at the Healthcare Safety Investigation Branch, told HSJ he was lobbying the health secretary for additional powers, including evidence gathering and requiring trusts, regulators and the Department of Health to respond to its safety recommendations.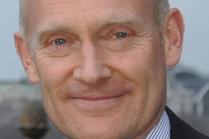 He also warned of the "potential for enormous misuse" of the "safe space" protection for NHS staff if the government goes ahead with plans to extend it beyond HSIB to local trusts.
Mr Conradi, who was head of the Air Accident Investigations Branch for 14 years, said: "I am lobbying for legislation that does require a response [to safety recommendations]. This is what happens in aviation – there is a requirement to respond. That doesn't say you have to comply but if you decide not to you have to give a reason. If you are intending to accept the recommendation you have to say how you intend to work your way through it.
"I believe that without having those powers in the background, people will take these [recommendations] away and no difference will be made. There are a number of other areas: the power to investigate, the power to have access to information, to protect information that is given to us."
He said HSIB would publish all of its reports and safety recommendations so that both "action and inaction" would be visible to the public.
On the branch's independence, he said HSIB, which is hosted by NHS Improvement, needed to be functionally independent. He added: "From a perception point of view I think it is extremely important that we are another step remote from any organisation we would potentially investigate."
Setting out how HSIB, which becomes operational from 1 April, will carry out its work, Mr Conradi said NHS organisations had "nothing to be fearful of". He hoped HSIB would bring a new "professionalism" to incident investigation that would lead to improvements in safety and culture.
He added: "Trusts could gain hugely, we are going to bring some expertise in to tease out a problem that exists and by working together we could get some really great safety action to come out of this, which everyone will benefit from. Nobody will get blamed from what we do."
Mr Conradi said HSIB, which will begin its work with a budget of £3.6m, will have an "intelligence unit" to identify issues it might consider investigating. This will be run by Kevin Stewart, a consultant physician from Hampshire Hospitals Foundation Trust and clinical director of the Royal College of Physicians' clinical effectiveness and evaluation unit.
HSIB, which was set up by Mr Hunt following the Morecambe Bay maternity scandal, will carry out 30 investigations a year but Mr Conradi said it was "wrong to assume 30 investigations equals 30 families". The branch could consider similar incidents at multiple locations.
"That is probably where the benefits of HSIB would lie, because we are not looking at just one trust, we can see things that are across boundaries and come down to systemic issues," he said.
One of the controversial proposals for HSIB is the creation of a legal safe space for NHS staff to talk about errors, which the government wants to extend to local trusts.
Mr Conradi said it was important people understood the safe space did not mean immunity from authorities taking action when significant harm has been caused or the law broken.
"Safe space is a difficult phrase. I would rather it wasn't out there, it gives the wrong idea. We are talking about the protection of sensitive safety information. It is an opportunity for people to provide us with frank, candid information where they know that we will take the relevant parts of that information and use it to help learning.
"There is no immunity. If we find some evidence of wrong doing, an unlawful act or huge significant harm that we see potentially still out there, we will let the appropriate authority know about that," he said.
However, he stressed the evidence statement itself would remain with HSIB. It would be up to the General Medical Council and other bodies to carry out their own investigations into incidents.
On extending safe space to local trusts, Mr Conradi said he believed the government's proposals outlined in a recent consultation were wrong.
"There is potential for enormous misuse of it. It's a very powerful tool and if it did get misused the fallout would very much come back to HSIB," he said. "I would be uncomfortable with people who haven't really been well trained using this and potentially they may ruin it for ourselves."
A key issue for HSIB is how it will share information with families. The chief investigator will have discretion over what information is revealed but he said: "I think this is one area where I would rather not have discretion. I think ideally in terms of information that is taken under safe space principles we should have an obligation to protect those statements, but the relevant information – and the key word is relevant – is in the report or attached to the report somehow."
He added: "We have to remember why we are doing investigations. We are not doing the investigations purely to get information for the families. We are doing it to improve learning and safety; we are not doing it on behalf of the staff, family or any particular body. If safety is improved because somebody opens up to us surely that is the most important thing we can do. If there is relevant information for the family it will be included in the report.
"It would appear to me that historically there has been less inclusion of patients and families in an investigation which I certainly will be looking to bring in. They are fundamental to the investigation that they are included so that they can contribute what they know and have seen what has happened."
He added: "HSIB doing an investigation is no replacement for the duty of candour. Trusts cannot exercise that duty through HSIB."