PHSO board orders review into actions of the organisation and ombudsman after her deputy's involvement sexual harassment cover up
Dame Julie Mellor was aware of the findings of an employment tribunal last July
Deputy ombudsman Mick Martin has taken a leave of absence
The board of the Parliamentary and Health Service Ombudsman has ordered a review into the actions of Dame Julie Mellor and the organisation's response to revelations of a cover up, HSJ has learned.
Deputy ombudsman and PHSO managing director Mick Martin is already facing a separate independent investigation and has taken a leave of absence. This followed HSJ highlighting his role in covering up the sexual harassment of a former HR director while he was acting chair at Derbyshire Healthcare Foundation Trust.
The review has been commissioned by the board of PHSO, which includes Dame Julie as chair, the executive team and six non-executive directors.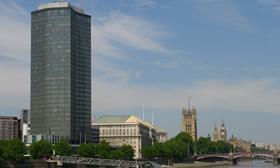 The PHSO had initially refused to answer questions from HSJ about the actions of ombudsman Dame Julie Mellor, who was made aware of Mr Martin's behaviour in July. However, the board has met to discuss the issue over the last two days and the PHSO issued a statement on Friday.
It said: "We are conducting an independent investigation into the matters that have been raised.
"Separately, the board this week has decided to conduct an independent review looking at the actions we took and the procedures we followed as an organisation when this came to light. We will be open and honest about the findings from this and will implement any lessons learnt from that review.
"Our focus remains on providing a high quality service for people who need our help and to support our staff in the great work they do every day."
A PHSO spokeswoman said "independent external expertise" would be used to carry out both investigations.
She added that despite Mr Martin's public role, the terms of reference for the investigation into his actions and the final report would remain confidential for internal HR purposes.
However, she said any decision following the investigation will be made public and the PHSO would consider what it could publish from a legal point of view. No timetable has been set for either investigation.
Mr Martin and Dame Julie have faced calls to resign, including from HSJ editor Alastair McLellan, after Mr Martin's role in the treatment of former Derbyshire Healthcare HR director Helen Marks emerged last month.
Ms Marks, who was awarded £832,711 by an employment tribunal, wrote to Dame Julie in July with a letter and copy of the employment tribunal judgment describing how Mr Martin was involved in collusion to cover up her treatment by former trust chair Alan Baines.
Mr Baines unfairly suspended Ms Marks after she refused his advances and subjected her to abusive messages and false allegations.
A reply to Ms Mark's letter from Dame Julie said she "noted" the comments made but gave no indication of any further action and Mr Martin continued to make decisions on casework about NHS complaints.
Mr Martin was criticised by the employment tribunal for appointing a former colleague as an independent investigator and the tribunal heard he kept information from trust governors about what was happening.
Both the Department of Health and Bernard Jenkin, chair of the Commons public administration and constitutional affairs committee, which oversees the PHSO's work, have declined to comment.