The chief inspector for hospitals Professor Sir Mike Richards has announced his intention to retire this year.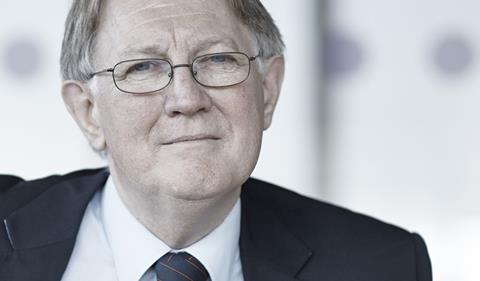 Sir Mike said he will be retiring this summer after four years in the role at the Care Quality Commission.
He will remain in post until a successor is appointed with the recruitment process due to begin shortly.
Sir Mike became the CQC's first chief inspector of hospitals in July 2013 and led the development of the organisation's new approach to hospital inspections.
Since becoming chief inspector every hospital trust in the country has now been inspected under the new regime.
Health secretary Jeremy Hunt praised Sir Mike for "helping to make the NHS one of the most patient focussed and transparent health care systems in the world".
He said: "History will judge Mike Richards to be as transformative a figure in raising standards in hospitals as Chris Woodhead was in education.
"Thousands of patients benefit every day from the higher standards that have resulted from his influence. We will miss him greatly."
Sir Mike added: "As we have now completed the first round of inspections of all NHS trusts, it feels like the right time to hand the baton on to someone else.
"When I came to the CQC, I recognised the scale of the challenge ahead – so to have inspected all NHS hospitals resulting in a baseline on quality that is unique to anywhere in the world feels like a like a major achievement.
"This achievement would not have been possible without the passionate commitment of CQC staff to improving quality and to ensuring safe care. I have also been hugely grateful for the ongoing support and encouragement of external partners, including those whom we regulate."