Services aimed at children and young people are bearing the brunt of cuts to public health spending by local authorities, an HSJ investigation has revealed.
Overall, our analysis identified planned spending reductions worth £50.5m in 2016-17, across 77 local authorities which provided information.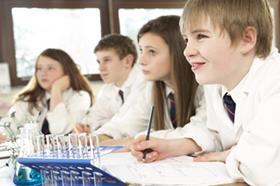 These represent around half the councils with public health responsibility. If the pattern is repeated in the other half, the overall funding reduction in 2016-17 would be around £100m in cash terms.
HSJ was told the actual figure was likely to be higher, as some local authorities were still in the process of agreeing spending plans that are likely to include further reductions this year.
Due to variations in definitions and reporting, it is not possible to calculate the percentage change in total public health budgets year-on-year. However, the combined planned public health spending of the 77 councils is around £1.3bn, indicating the reductions could represent about 4 per cent of the total in cash terms.
The same 77 said that in 2015-16 they made spending reductions of around £39.4m. This indicates there has been a substantial increase in cuts in 2016-17, although the figures cannot be compared directly.
The spending reduction figures only relate to direct delivery of services, not councils' management or running costs.
HSJ analysed the spending reductions by category.
Of the £50.5m cuts in 2016-17, the biggest single area was a £7m reduction to services directly aimed at improving the health of children and young people, such as health visiting, school nursing and childhood obesity programmes. These represented 14 per cent of the total.
In 2015-16, children's services accounted for 6.5 per cent (£2.6m) of spending reductions. Commissioning responsibility for public health programmes for 0-5 year olds only transferred to councils from NHS England in October. There have been concerns in the sector that these services, particularly health visiting, would become vulnerable to cuts after the move.
The chart below shows the other areas with the biggest absolute reductions:
In February the government announced local authorities' public health grants would be cut by 2.2 per cent in 2016-17. This followed other reductions in recent years, and severe funding constraint on local authorities in general.
Dominic Harrison, director of public health for Blackburn with Darwen Borough Council, said the reductions were driven by government spending cuts, and were "raising the risks for children and young people", which would lead to rising costs for adult services further down the line.
He said councils were often redesigning children's public health services carefully but added: "It's not realistic to believe that we can take out money from a service where we have rising demand – for example children's mental health – and meet that rising demand, however well we design the service."
Faculty of Public Health president John Middleton said the scale of the cuts was "deeply concerning", and meeting the previous government's commitment to substantial numbers of health visitors "isn't possible in the current financial climate".
The 77 councils between them also identified more than 50 services that had been or were being decommissioned entirely in 2015-16 and 2016-17 as a result of financial constraints.
These included a family nurse partnership service in North Somerset, population chlamydia screening in Southampton, bereavement care in Hartlepool and an exercise service in Lincolnshire.
There is some evidence of NHS commissioners stepping in to fund decommissioned services.
Lancashire County Council said in information provided to HSJ that this had happened to its voluntary sector contracts aimed at vulnerable individuals, families and older adults, and could be extended to services for children and young people "if we have to cut more services".
Association for Directors of Public Health president Andrew Furber, who is public health director for Wakefield, said he was aware of "a number of examples" of services' funding being transferred to NHS commissioners.
He added: "In the next two to three years we will find a number of services that local authorities no longer have the money to commission. The NHS will have to decide whether it wants to pick up the pieces."
The Local Government Association's community wellbeing spokeswoman, Izzi Seccombe, said: "Given that much of councils' public health budget goes to pay for NHS services like sexual health, public health nursing, drug and alcohol treatment and health checks, these are cuts to the NHS in all but name." They would "put further pressure on other NHS services and adult social care", she said.
Public Health England chief nurse Viv Bennett said: "The reduction in the public health grant is challenging. Many local authorities are redesigning their services for children, young people and families in order to achieve the best possible outcomes with available resources.
"PHE is working closely with local authorities to ensure that the reduction in the grant is conducted in a way that is consistent with the conditions of the public health grant, keeping its primary purpose focused on improving the public's health."
Until 2013, public health services were commissioned by NHS primary care trusts. NHS England chief executive Simon Stevens told HSJ in December the previous government had been wrong to transfer substantial public health budgets to councils "at a moment where local authorities are under huge funding pressure across the totality of their resourcing", because of the risk of them being cut.