New investigation exposes how vital documents never existed and policies were out of date
Midwives routinely ignored policies and guidelines as part of the "culture" in midwifery led unit
Trust to review historical incidents and deaths to ensure no wider problems
A midwife who retrospectively altered the clinical notes of a dead baby girl has claimed she was told to do so by the supervisor responsible for investigating the death, a new investigation has revealed.
The inquiry into the death of Kate Stanton-Davies has also revealed systemic and cultural failings at Shrewsbury and Telford Trust's midwifery led unit in Ludlow, where Kate was born pale, floppy and grunting in March 2009.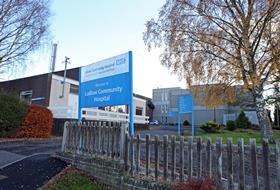 The trust has now launched a review of historic incidents and deaths in response to the case.
The investigation report, seen by HSJ, has exposed how vital documents never existed and that midwives regularly ignored key policies and guidelines. One midwife who failed to properly resuscitate Kate did not have up to date training and admitted being in a "panic" when Kate collapsed.
Another midwife told investigators: "Back then if the baby looked well then you presumed that the baby was well."
Shortly after being born Kate was found collapsed and had to be airlifted to another hospital where she died later that afternoon before her mother, Rhiannon Davies, reached her.
Repeated but ignored warning signs during Ms Davies' pregnancy meant she should never have been classed as a low risk birth, a previous independent review found. An inquest and Parliamentary and Health Service Ombudsman investigation ruled Kate's death was avoidable.
Ms Davies told HSJ: "The biggest regret of my life is that I trusted the trust, its midwives and its managers. I trusted that they had policies in place, training, staffing and safe practices. I took them at their word, I never once questioned them, and it cost my daughter her life."
Kate's parents said the findings from the new investigation, ordered by NHS England, meant no one "can have any confidence in past investigations of other cases, or that maternity services at the trust are safe".
The investigation said "it was apparent that there were system issues at the time of this incident".
The review was carried out by two supervisory midwives for Cumbria, North East of England and Yorkshire and the Humber, Claire Keegan and Rachel Jokri, who have no links to the trust:
What the investigation found
One midwife made four separate changes to clinical observation notes about Kate a month after her death. Investigators discovered this when they compared the original notes to electronic copies. They said: "There was no explanation for the discrepancy." The midwife said she had been told to make the changes by the then supervisor of midwives, Angela Hughes, who carried out the original investigation in 2009 into Kate's death.
Former head of midwifery Cathy Smith told investigators the operational policy for the Ludlow unit could not be found. After "apparent reluctance" to share the policy was raised with the director of nursing, it emerged that the policy did not actually exist.
Having just one midwife on duty was described as "how it always was", with nearby off duty midwives only called if needed. The report said this was the "culture of the unit… and was considered normal".
It was "accepted practice" for midwives to rely on a verbal call to the hospital ward rather than have clinical records faxed to the midwifery led unit. The midwives knew this was against trust policy.
One midwife who claimed to have been trained in 2008 had not attended training since 2006. When Kate needed resuscitation she failed to do this properly and said this was because she was "in a bit of a panic as this was the first time she had had to resuscitate a baby". This midwife had previously told an inquest into Kate's death that her training was up to date.
The standard of documentation was poor and the midwives did not see this as an issue. A number of trust policies and guidelines were out of date.
Trust chief executive Simon Wright said: "To reassure us, our patients and communities that there were no wider cultural problems in 2009, we are using our incident reporting system and reviewing any other deaths from that period to look into whether there are any themes or trends which may have been overlooked."
Sarah Bloomfield, nursing director at the trust, said: "[Kate's parents] should not have had to fight so long to get a clear picture of events surrounding their daughter's death.
"We recognise that the care provided for [Ms Davies] and her daughter in 2009 failed to meet the high standards we set for all of our patients and that the trust's complaint handling process fell short of what is expected. We have unreservedly apologised for these shortcomings, and do so again.
"We are working hard to ensure the few remaining issues identified in the report are completed within the coming weeks."