New metric part of measures to "broaden oversight of A&E" and drive "greater focus" on sickest patients
Four hour standard will remain "headline" target but new metric will include clinical and patient experience data
Current reporting of A&E data is "very inconsistent", says NHS Improvement
Hospitals will be rated against a new accident and emergency standard from 2017, which will combine the waiting time target with clinical standards and data on staff and patient experience.
The four hour target will remain the "headline indicator" but the new metric "will give a clearer picture of the health of our A&E departments", NHS Improvement has told trusts.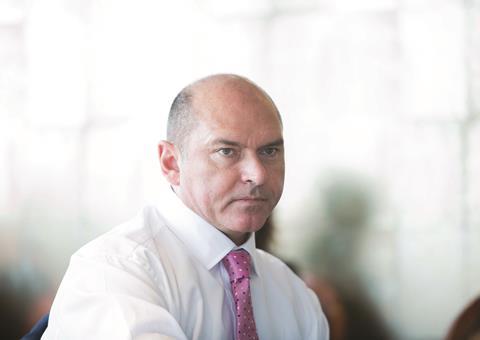 A letter sent to trusts today outlined plans for the new "scorecard", as well as fresh drives for a "greater focus on the sickest patients" and "better ways of managing flow" for patients who could be treated away from A&E.
The letter, from NHS Improvement chief executive Jim Mackey, said: "We want to increase the focus on patient safety and experience and believe that there is merit in broadening our oversight approach, beyond a single metric and towards a new, combined, metric that aggregates waiting times, clinical standards, staff and patient experience.
"We will look to build this metric into our oversight framework to inform and drive our improvement and support offer, and will develop an approach to peer review and collaborative support with the royal colleges."
Mr Mackey added in a statement: "Everyone knows that the NHS is creaking under the relentless growth in demand, particularly in A&E. We need to know what's really happening in these departments so that we can improve services, maintain safety and ensure patients get the treatment they need as quickly as possible.
"We also want to combine the national A&E waiting time target with clinical standards and data on staff and patient experience – this will give a clearer picture of the health of our A&E departments."
Regarding the "greater focus on our sickest patients", the letter said: "We expect to focus on 'time to see a relevant clinician' for key pathways (eg: stroke PCI), or time to start a bundle (such as sepsis six).
"We also believe that this will lead to better care for these patients, shorten waiting times, or guarantee that treatment commences within a timeframe that is shorter than four hours."
A "real effort" would also be made to "eradicate ambulance handover delays".
On "streaming for patients with minor conditions", it said every A&E should "have some form of effective streaming in place as soon as possible, and no later than 1 April 2017".
This must involve "patients being clinically assessed at the front door and safely moved to a more appropriate setting for their needs. This will ensure as much highly skilled emergency resource as possible can be devoted to the sickest patients."
The Royal College of Emergency Medicine said it welcomed the added focus on the sickest patients and the new metric. But it warned emergency care "in some systems" was being delivered at a "near catastrophic" level and that more funding was needed to address the "dire situation".
RCEM president Tajek Hassan said a lack of staffing and resource had been compounded by a "failure [by the system] to plan well enough for winter to ensure that there are enough acute hospital or community care beds."
Dr Hassan said: "The college strongly urges the government to help relieve the present dire situation with dedicated longer term funding through the creation of an emergency care transformation fund for emergency departments before it is too late."
A NHS Improvement spokesman added: "We all want to focus on treating the sickest patients most quickly and these changes will see waiting times for those patients fall.
"The four hour national waiting times target will remain a key indicator of A&E performance, but we want to create a scorecard for A&Es that includes clinical standards and the experiences of staff and patients."
Mr Mackey added: "We know how tough it is out there, especially at this time of year, that's why we need to work together to help staff focus on the quality of care and safety.
"We all agree that we should be treating the sickest patients most quickly and working out ways to better meet the needs of those people who can be seen in a different setting."
Care Quality Commission chief inspector of hospitals Sir Mike Richards, said he welcomed NHS Improvement's proposals.
He added: "While the four hour target is a key indicator that informs our regulatory activities, we consider it alongside a range of other measures and so, the intention to take a more holistic view of A&E performance is in line with our own inspections on quality and safety.
"In particular, we look at the initial triaging and screening of patients in all of our A&E inspections as it is absolutely right for the sickest patients to be seen first."
The proposals were also welcomed by Glen Burley, chief executive of South Warwickshire Foundation Trust and Wye Valley Trust, who said: "Over the last few years emergency care has been transformed and there are now multiple access points for patients. It is right that our metrics change to recognise this and also that we measure how well we treat our sickest patients regardless of the setting."
This article was updated at 4pm on 19 December with the CQC and RCEM's statements