Less than a third of providers have hit "reset" targets for A&E for July
NHS Improvement chief executive Jim Mackey says primary care access and school holidays were factors
Less than a third of trusts have achieved the new, lower accident and emergency targets for July, which they were set by regulators in the NHS "reset" document, HSJ analysis reveals.
NHS Improvement chief executive Jim Mackey has suggested insufficient primary care access and the school holidays were factors.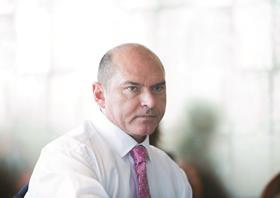 The A&E results for July showed 89 trusts had missed the individual targets set for them by NHS Improvement. Thirty-six met their targets, anda further 11 don't have revised "trajectory" targets as they had not accepted sustainability and transformation funding.
Organisations must hit the trajectory targets in order to receive their full STF payments. Many trusts will be relying on these payments to stay out of, or reduce, their financial deficits.
The national target is for 95 per cent of patients to be seen within four hours.
The news comes against the backdrop of an overall performance of 90.3 per cent for the English NHS in July – the first time the NHS has not hit the target in that month.
At the last meeting of NHS Improvement's board, Mr Mackey said the performance in July showed a "very clear link in some parts of the country to school holidays. In some parts of the country it looks like a very clear link to primary care access issues, which was a big issue in January."
He added: "The system has changed and we don't fully understand how it has changed. The dynamics and the drivers have changed really dramatically."
The July data showed 10 trusts with a performance below 80 per cent.
Referring to the performance for the first two months of the year, finance director Elizabeth O'Mahony said the sector had faced "sustained operational challenges". "At previous boards we have talked about this being a bit of a blip but it's now becoming more of a trend," she said.
Thirty per cent of the sustainability and transformation funding for trusts is linked to performance targets: 10 per cent each for A&E, elective waiting times and waits for cancer treatment.
Trusts that achieved 'reset' A&E target
Barking, Havering and Redbridge University Hospitals Trust
Hinchingbrooke Health Care Trust
Hull and East Yorkshire Hospitals Trust
West Hertfordshire Hospitals Trust
Brighton and Sussex University Hospitals Trust
East and North Hertfordshire Trust
Royal Cornwall Hospitals Trust
St Helens and Knowsley Hospital Services Trust
Mid Yorkshire Hospitals Trust
Hampshire Hospitals Foundation Trust
Wirral University Teaching Hospital FT
Barts Health Trust
North Middlesex University Hospital Trust
University Hospitals Bristol FT
Heart of England FT
Northampton General Hospital Trust
North Cumbria University Hospitals Trust
Imperial College Healthcare Trust
The Queen Elizabeth Hospital, King's Lynn FT
Ashford and St Peter's Hospitals FT
Torbay and South Devon FT
Central Manchester University Hospitals FT
York Teaching Hospital FT
Warrington and Halton Hospitals FT
St George's University Hospitals FT
City Hospitals Sunderland FT
North Tees and Hartlepool FT
South Warwickshire FT
Surrey and Sussex Healthcare Trust
Homerton University Hospital FT
Milton Keynes University Hospital FT
Harrogate and District FT
The Royal Bournemouth and Christchurch Hospitals FT
South Tees Hospitals FT
Gateshead Health FT
Luton and Dunstable University Hospital FT