NHS trusts required to complete self-assessment of avoidable mortality to inform new organisation level avoidable deaths estimate
Sir Bruce Keogh letter reveals "exact form" of metric "yet to be determined"
Jeremy Hunt had previously pledged measure would be in place by April 2016
Trusts will have to carry out a self-assessment of avoidable mortality to help create a new organisation level "avoidable deaths" figure.
Sir Bruce Keogh, the medical director of NHS England, wrote to the medical directors of every trust in the country last week outlining the steps being taken to create the new metric.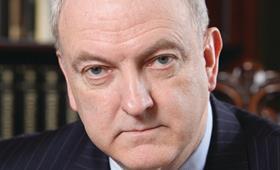 However, while the health secretary had previously pledged that the measure would be in place by April, the letter reveals that the "exact form" it will take "has yet to be determined".
In February, Jermey Hunt outlined plans to calculate the number of avoidable deaths for individual trusts by the end of March 2016.
Responding to an urgent question in the House of Commons earlier this month following the revelations about unexpected deaths at Southern Health Foundation Trust, Mr Hunt said Sir Bruce had "worked hard to develop a methodology" and would be writing to trusts "explaining how it works".
However, while the new NHS mandate includes an intention to begin publishing trust avoidable death rates annually, Sir Bruce's letter says "the exact form this will take has yet to be determined and will be considered carefully".
In the letter, seenby HSJ, Sir Bruce writes: "To start the process we are asking trusts to conduct a self-assessment of their avoidable mortality using a simple tool that we have developed which accompanies this letter".
The letter also says the NHS is "seeking to establish a standardised methodology" for reviewing hospital deaths, "with the aim of identifying themes for improvement both nationally and within organisations".
"We are currently procuring a training programme for retrospective case record review and will engage the Academy of Medical Royal Colleges to help guide the process to ensure clinical relevance," it adds.
The document says that the government remains committed to "reforming the process of death certification, with the intention of introducing medical examiners to improve the accuracy of local reporting and thereby support measures to reduce avoidable deaths".
Monitor and the NHS Trust Development Authority have developed a "mortality governance guide" to help boards "take a common and systematic approach" to potentially avoidable deaths "and to link this to quality improvement work".