NHS England confirms three different versions of MCP contract
Multispecialty community provider contract can last from 10 to 15 years
NHS England plans to increase population coverage of new care models from 8 to 25 per cent by next year
There will be three different ways to contract multispecialty community providers, and deals are likely to last up to 10 or 15 years, NHS England has said.
The national body also announced it would identify and fund a new tranch of areas implementing new care models next year, aiming to triple the population covered by MCPs, primary and acute care systems, and acute care collaborations.
NHS England's framework for MCPs, published on Thursday, set out three potential routes for contracting an MCP:
an alliance contract between various providers;
a "partially integrated" contract – under this version GPs will be able to retain their general medical services contract alongside the MCP contract; and
a "fully integrated model" – this will be a "hybrid" of the standard NHS contract and a contract for primary medical services.
NHS England has said taking up any of the options will be voluntary, while under the first and second options GPs will be allowed to keep their current GMS or PMS contracts.
The contract will cover the registered lists of participating GP practices and a specified unregistered population. It will also include a "whole population budget for the range of services covered", a replacement for CQUIN and the quality outcomes framework; and a gain/risk share agreement for acute activity.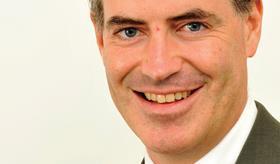 According to the framework, the MCP contract can be held by various organisations including "a limited liability company or partnership" or a "statutory NHS provider". Procurement of the contract would not necessarily have to be subject to a competitive dialogue process involving multiple bidders.
The fully integrated model, outlined by NHS England, appears to be similar to plans by Dudley Clinical Commissioning Group to procure a multibillion pound MCP contract with a single provider.
The document says NHS England is discussing with the Department of Health potential amendments to legislation which could allow the NHS to "suspend" current GMS or PMS contracts, potentially enabling GPs a right to return to their old arrangement in future, even if they leave it to move to an MCP contract.
In April, NHS England chief executive Simon Stevens told HSJ there was a "live debate" about whether individual practices would be able to keep their existing GMS or PMS contracts as part of MCP arrangements; or whether it would require a wholesale move to a new contract.
He said: "This is a design choice we've got over whether to create an easy glide path or whether to actually say, 'this is quite a step change in what practice funding, organisation legal forms, [and] internal deployment of people looks like under this model.'" In the latter case "it will be a smaller number of places but it will be a more intense redesign if you're in it", he said.
The national body said in the same document it will fund more new care models in 2017-18 and aims to increase national population coverage from 8 to 25 per cent. Areas will be invited to submit applications for "future" MCPs, PACs and acute care collaborations in the autumn.
The most "compelling" submissions will be those covering "specific communities" rather than an entire CCG or STP geography, it said.
NHS England also mentioned that the MCP contract will "redraw" activity that occurs between commissioners and providers. HSJ understands some local commissioning staff could see their roles change.
During NHS England's board meeting on Thursday, Ian Dodge, national director for commissioning strategy, said: "The MCP is a provider not a new way of commissioning. Care redesign is by far the most important job, rather than financial wiring."
There are six areas working "intensively" towards taking on the MCP contract.