Dudley Group chief executive criticises Dudley CCG's plans to put MCP contract out to tender
Vanguard trust worried about "financial and clinical" future should it lose revenue to new MCP provider
PFI commitments could become "unaffordable" unless MCP takes on risk, says trust
The chief executive of Dudley Group Foundation Trust has said Dudley Clinical Commissioning Group's plans for a new multispecialty community provider contract "pose significant risks" to its future.
Last week HSJ reported on the CCG's procurement plans for a multibillion pound MCP contract, which it aims to award to a "single entity" by April 2017.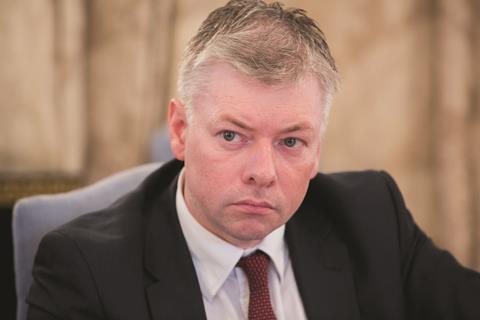 The CCG's plans also state that £78m of Dudley Group's services will fall under the new MCP contract, £27m of which will be directly provided by the MCP contract holder and £51m subcontracted back to the trust.
Dudley Group chief executive Paula Clark told HSJ she could not see "the rationale for an expensive procurement process and the additional cost of a new organisation". She suggested an alliance contract model with a lead provider would be a better alternative.
The trust confirmed it will bid for the MCP contact when the CCG puts it out to tender.
However, Ms Clark said: "If the trust loses £77m of revenue from being unsuccessful in bidding for the MCP contract it will pose significant risks to the future of the organisation both clinically and financially."
The trust also said its private finance initiative commitments would become "unaffordable" if it were to lose revenue to the MCP and suggested the MCP would need to take on this risk.
"We have a further 30 year commitment to our PFI partners of an annual unitary payment of £44m. This becomes unaffordable if we lose around 24 per cent of our revenue on a turnover of £320m unless we are able to transfer this risk to the MCP," Ms Clark said.
If it does not win the tender, the trust said it would have to consider with NHS Improvement whether the trust is sustainable after the contract goes live in 2017-18.
The trust's statement also said: "We have worked closely with Dudley CCG to develop the [multi-disciplinary team] model at GP practice level which is largely working well, despite a continued rise in our non-elective admissions and activity growth since the vanguard started.
"We believe the transformational changes being proposed could be achieved with the existing organisations in Dudley with better targeted commissioning or the formation of a joint accountable care organisation with our local GPs and other partners, a model which we strongly support and which is gaining ground nationally.
"Our organisation currently provides both acute and community services and the CCG proposal effectively disintegrates our community services and the pathways we have been working on for the past five years.
"We will continue to work with Dudley CCG and other partners on developing new models of care for our local patients and Dudley Group will be bidding to try to retain the services we currently provide."
CCG chief officer Paul Maubach said: "The establishment of an MCP contract reinforces and further enables the transformation that is already taking place in Dudley.
"The MCP brings primary, community, mental health and social care services together to establish our model of care to meet the needs of Dudley people.
"This privileges population need and the model of care over the interests of any individual provider but we also have a system-wide partnership with all providers to ensure that any risks, as well as opportunities, are addressed as a system."
Mark Axcell, acting chief executive, Dudley and Walsall Mental Health Partnership Trust said: "We recognise that the CCG needs to follow due process and whilst there are inevitably risks associated with large scale transformation that need to be addressed, there are clearly opportunities from the development of a model for the people of Dudley, which we are embracing."