An out of hours provider has been forced to end provision of services across the East Midlands after it announced it intends to file for administration.
Central Nottinghamshire Clinical Services said on Thursday it will stop its services in Leicester, Leicestershire, Rutland and north Nottinghamshire. It transferred them to other providers on Friday.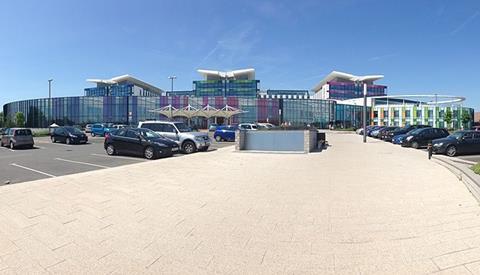 The news comes against the backdrop of pressure on general practice and out of hours services across the country.
HSJ has been told that services in Leicester, Leicestershire and Rutland have moved to Derbyshire Health United, the out of hours provider for North Derbyshire, South Derbyshire, Hardwick and Erewash clinical commissioning groups.
Nottingham Emergency Medicine Service has taken over running out of hours services at King's Mill and Newark hospitals in Nottinghamshire.
Care home support services, also provided by CNCS, have been transferred to Nottinghamshire Healthcare Trust.
HSJ understands staff working across CNCS's services will be transferred to the new providers.
Dr Amanda Sullivan, chief officer for Mansfield and Ashfield CCG, which oversees the out of hours contract, said: "As commissioners it is the CCG's priority to ensure that continuity of the out of hours and urgent care services are maintained for the populations of Mansfield and Ashfield, Newark and Sherwood, and Leicester, Leicestershire and Rutland. We appreciate the concern this has caused to staff and some patients but we have taken swift and decisive action.
"All services will have transferred by Friday 13 May. Managers have visited sites to meet with staff and contractors to ensure that services can continue to be delivered safely."
Chris Hewitt, chief executive of Leicester, Leicestershire and Rutland Local Medical Committee, said: "GP services in Leicestershire are under great threat with so many surgeries closing or in the state of 'last GP standing' that anything that might further destabilise the service is worrying.
"GPs in the area are being priced out of undertaking out of hours shifts with the rising costs of medical indemnity for undertaking what is considered to be high risk work by the medical defence organisations and this is a key problem that needs addressing urgently.
"We hope that the new service provided by Derbyshire Health United can be supported to ensure a smooth transition. For the sake of patient safety, the last thing out of hours services in our area needs right now is more disruption"
CNCS said in a statement: "CNCS is working with its advisers and commissioners to ensure that service continuity will be maintained through the transfer of service delivery to other experienced care taker providers."