Personal maternity budgets will be worth up to £6,000
Seven pilot groups are already trying out the new personal health budget
Maternity review's aim is for new midwifery pracices to provide continuity of care
Personal budgets for women who wish to take charge of their own maternity care may be worth up to £6,000, MPs have been told.
Earlier this year NHS England said that personal budgets for low risk women would be just over £3,000.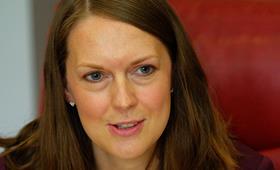 The Commons health committee was told this week the budgets were expected to range from £3,000 to £6,000, depending on whether the pregnancy is classed as "standard", "intermediate" or "complex".
Personal maternity budgets are currently being piloted in seven areas. Each area is expected to pilot the budgets differently.
National maternity review chair Baroness Julia Cumberledge told the committee: "I didn't want to tell them what to do. I let them decide how to do it. We want to learn from what they do.
The idea behind the personal budgets is to give pregnant women enough "clout" to drive the reconfiguration of local services and "shake up the providers", Louise Silverton, director of midwifery at the Royal College of Midwives, said.
Research quoted in the Five Year Forward View suggested that low risk pregnant women are better off giving birth in a midwife led unit or at home. Their babies are just as healthy, with fewer interventions.
Sixty-five per cent of women want to give birth at home or in a midwife led unit according to a survey of 5,500 women by National Federation of Women's Institutes.
However, cuts to maternity funding and a shortage of midwives have meant homebirth services and freestanding midwifery units have often been the first to close, Ms Silverton told the committee.
The hope is that clusters of likeminded midwives will respond to demand and come together to provide new independent midwifery practices that offer pregnant women a personal service and "continuity of care", Baroness Cumberlege said.
It is also hoped that enabling women to give birth at home or in midwife led units will relieve pressure on hospital maternity units: 41.5 per cent of maternity units had to turn away expectant mothers in 2015 because they could not cope with demand, an RCM report said.
Sarah-Jane Marsh, chair of NHS England's maternity transformation programme board, said one of the aims of the reconfiguration was to create midwifery teams where staff "feel supported and part of a team… it helps retain them."
She added: "We would also look at emerging roles – such as midwifery support worker, a second attendant for home births. We need to develop other parts of team rather than just the obstetricians and midwives…The more people we get trained to fill the workforce the better – so we don't rely on locums."