STPs told to publish summaries of their plans
NHS England says summaries must "articulate tangible benefits for patients" in "clear" language
National and regional communications leads to assist with process
NHS leaders have been told to publish summaries of their sustainability and transformation plans, but not before they have been discussed with communications staff at NHS England.
The 44 STP areas were previously told to submit their plans to the national body by 21 October, but there has been some uncertainty around the process for publishing them.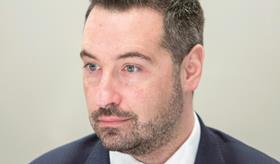 In a note sent to local leaders this week, NHS England strategy director Michael Macdonnell said: "As you prepare for publication, we would like to work with you to ensure that plans are written in a way that gives the public a good understanding of the proposed changes…
"Roger Davidson [NHS England head of media and public policy], who will be coordinating nationally, has already been in touch with your communications leads to begin this process."
The note, seen by HSJ, said it was important for the plans to "articulate tangible benefits for patients" in language that is "clear and compelling".
In another email, also seen by HSJ, Mr Davidson said all STPs should publish a "summary" of their plans within local organisations' board papers by mid-December. It is thought some areas are likely to publish their full plans within that timescale.
The email said: "Over the next few days, we would like to have a discussion with you about your plans and preparations. Your NHS England regional head of communications will be in touch with the arrangements."
It adds that around the end of October, NHS England plans to provide an update on the STP process from a national perspective, setting out the broad context and highlighting some examples.
Mr Macdonnell's note said the STP submissions should include an introduction explaining how the plans will strengthen primary care, improve secondary services, achieve access targets, prevent illness and create financial sustainability.
However, it stresses that financial plans must "reconcile" with the national requirement for the commissioning and provider sectors to achieve financial balance.
On Tuesday, NHS Providers chief executive Chris Hopson said these national financial constraints meant local leaders were being forced to draw up plans they do not believe can be delivered. Many areas are proposing reconfigurations that are likely to prove hugely controversial, and the process so far has largely attracted negative headlines and calls for greater transparency.
Mr Macdonnell said: "We will need to work with your finance teams over the coming weeks to reconcile STP financial plans with the national position… First, STP finance plans should balance provider and commissioner control totals which have now been confirmed by NHS England and NHS Improvement…
"Second, capital is highly constrained, especially in 2017-18 and 2018-19… Solutions should not in general depend on additional capital being made available in 2017-18 and 2018-19 except where business cases are at an advanced stage of development."