Hunt announces £1.8bn of funding earmarked to "create a paper free NHS"
Appears to be an increase on £1bn over five years allocated in last year's spending review
The announcement involves no new money for health overall
Details of the source of the funding and plans for spending it are not clear
The health secretary has indicated he is increasing the amount of funding allocated for moving to a paperless at the point of care NHS by 2020.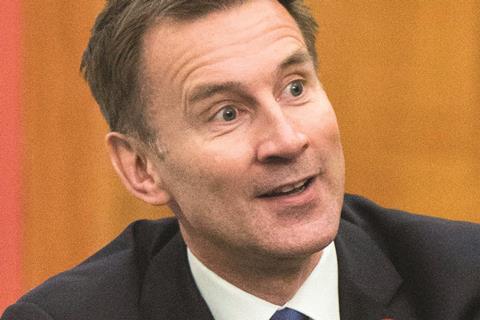 Jeremy Hunt said in an announcement today that £1.8bn was being earmarked to "create a paper free NHS". However, details such as how it compares to previously announced funding, and the source of the money, remain unclear.
The £1.8bn announced is the largest figure so far linked to the programme to bring about paper free at the point of care services by 2020.
It appears to be an increase on the commitment in the government's November spending review to spend £1bn by 2020-21 on the digital drive.
However, HSJ has confirmed today's announcement does not involve any new money being assigned to the NHS by the Treasury. Instead it relates to how the Department of Health's already agreed funding will be spent.
It is not clear where the additional funding will be taken from or how and when it will be distributed.
A DH statement said "full details" of spending plans were still being worked out with NHS England.
It added: "£1.8bn [has been set aside] to create a paper free NHS and interoperability for clinicians – meaning that health information systems work together across organisational boundaries and removing dependencies on paper based records and outdated technology like fax machines."
Today's DH announcement also declared that £4bn would be spent on NHS technology over the next five years. HSJ has confirmed this involves no new money being allocated to the DH.
In addition to the £1.8bn for paperless services, it said:
£1bn would be spent on infrastructure, cyber security and data consent.
£750m on transforming out of hospital care, including digital primary care, medicines, social care digitalisation and digital urgent and emergency care.
£400m on enabling the NHS to become digital, including a new NHS.uk website, apps, free wi-fi and telehealth.
£250m for data for outcomes and research.
HSJ has requested further details about the spending plans.