STPs offer "enormous amount of opportunity" to private sector and charities, says NHS England director
Public-private sector partnerships through STPs could help NHS solve issues it could not solve by itself, Michael Macdonnell says
Cites estates management and new care models as areas that could benefit from external assistance
Sustainability and transformation plan leaders could establish "strategic partnerships" with independent sector organisations, a senior NHS England director has suggested.
NHS England director of strategy Michael Macdonnell said STPs were "very much going to be how we think about the future", and that they offered private and third sector organisations an "enormous amount of opportunity".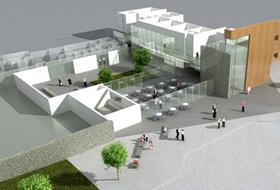 Mr Macdonnell told an event organised by think tank Reform last week there were a number of issues the NHS would not be able to solve "for or by itself", especially around estates management and new care models.
He said: "Is there some sense in having strategic partners from other sectors that pair up and try and get big jobs done? [There are] two big jobs that I can imagine needing done: estates [and] new models of care."
All 44 STP areas last month submitted the first iterations of their plans, which set out how they intend to make their health economies financially and clinically sustainable over the coming years.
It is unclear when – or if – all the plans will be made public, but they will need to set out significant service restructures in order to address the NHS's largely unsustainable financial position.
On estates, Mr Macdonnell said the NHS needed help with capital investment and with "getting to grips with what sort of buildings and other fixed assets we need… This is just something the NHS cannot do for, or by, itself".
On new care models, he said trusts looking to establish chains or groups would need assistance on establishing arrangements to share estates, assets and workforce.
He said: "We can see from all over the world where it has been done, it needs technology, estate expertise, workforce expertise. Then the other big thing is new care models trying to do population health. [The evidence from] international exemplars is that it's best done in partnership with not only the private sector, but also the independent [third] sector."
Asked by HSJ to elaborate on the proposals, he said it was "not going to be a national programme or anything like that. It's a question of what comes out of those STPs… They will all be in different places. They will all have different problems.
"What I was suggesting is that some of them may want to partner up over the longer term with people who can help solve those problems."