Sir David Dalton says agreement not possible and government should take action to deliver certainty to the NHS
Sir David says BMA unwilling to accept any plain time working on Saturday despite new offers of premium pay for some
Twenty trust chief executives support Sir David's position
Sir David Dalton has written to Jeremy Hunt advising the government to do "whatever it deems necessary" after a final offer for junior doctors was refused by the British Medical Association.
The health secretary is expected to make a statement to MPs in the House of Commons at 12.15pm on Thursday, when he will respond to Sir David's letter and could announce plans to impose a contract on junior doctors.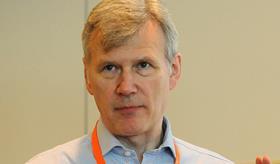 The letter, written yesterday and published this morning, follows a final round of talks on Tuesday and what he described as a "final and best proposal" made to the BMA this week, which included more additional payments for doctors working weekends.
Alongside Sir David's letter to the health secretary, 20 NHS chief executives including Sir Andrew Cash, David Sloman, Sir Leonard Fenwick, Peter Homa and John Adler, supported Sir David and said they believed "the best and final position of NHS Employers is considered 'fair and reasonable'", adding that a continuation of the dispute "would be harmful to service continuity, with adverse consequences to patients".
Sir David said in the letter: "I asked the BMA to respond to my letter by 3pm [on Tuesday] confirming that they would unequivocally recommend this offer to the [junior doctors committee] meeting on 20 February or I would otherwise have no alternative but to conclude that there was no realistic prospect of a negotiated outcome. Regretfully no such assurances have been received."
He told Mr Hunt: "It is clear that the NHS needs certainty on this contract and that a continuation of a dispute, with a stalemate and without any clear ending, would be harmful to service continuity, with adverse consequences to patients.
"On this basis I therefore advise the government to do whatever it deems necessary to end uncertainty for the service and to make sure that a new contract is in place which is as close as possible to the final position put forward to the BMA yesterday.
"I can confirm that this position is supported by both the NHS Confederation and NHS Providers, together with support from chief executives across the country."
Sir David's letter underlines the repeated failure of negotiations over proposed changes to the junior doctors' contract, which began in 2012.
The BMA has refused to consider any plain time working for doctors at weekends and negotiations have broken down several times resulting in two strike days already this year.
An imposed contract settlement is likely to result in further industrial action by doctors and could escalate to a full walkout including the removal of emergency care, which the union has already threatened.
There have also been fears large numbers of junior doctors could avoid applying for their next year of training this summer.
Sir David said his final offer to the BMA "represents a contract that is safer for patients and fairer for doctors than the current contract".
He added: "Despite the most recent progress and substantial agreement on many elements of the contract, the BMA has refused to compromise on its insistence that the whole of Saturday must be paid at a premium rate.
"Everyone's first preference has always been for a negotiated outcome. Unfortunately this no longer seems possible."
Sir David also took the opportunity to repeat his previous recommendation to Mr Hunt that a review be carried out into the "long standing concerns" of doctors to improve their morale and welfare.