Negotiation document sent to Department of Health for approval
Final offer to be made to BMA consultants committee this month
Potential deal emerges days before junior doctors go on strike
A potential deal has been reached between NHS Employers and British Medical Association negotiators over reforms to hospital consultant contracts, HSJ can reveal.
Several sources close to the negotiations have confirmed they finished before Christmas. A prospective deal is being reviewed and costed by Department of Health officials before a final offer, based on those talks, is presented later this month to the BMA consultants committee.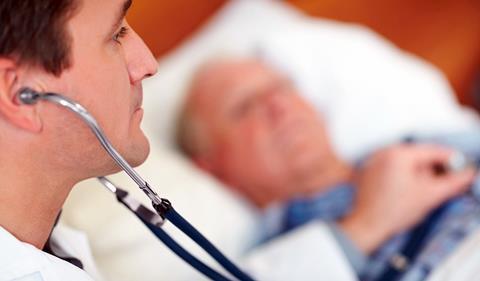 This will trigger a vote on the deal by the BMA consultant membership as well as specialist registrars, which is likely to take place in February.
HSJ understands the deal will allow both sides to claim some victories. Ministers will be able to say the deal makes it possible for hospitals to have greater numbers of consultants available at weekends and evenings, while the BMA can say it has delivered higher earnings sooner for consultants – who will benefit from an improved career average pension.
News of the prospective deal comes just days before junior doctors are due to start their first 24 hour strike in 40 years after talks broke down this week.
However, it is not certain that any deal will be approved by consultants. The cost neutral approach, which means some consultants will financially lose out while others benefit, could make a vote on the contract difficult to predict, HSJ has been told.
One source said the inclusion of senior registrars in the vote and the tensions over the junior doctors' dispute could not be ignored. "There is a concern that this could split the membership and the absolute worst outcome for consultants would be a narrow rejection of the offer," the source added.
Another source with knowledge of the issues said the discussions were completed before Christmas because of a government imposed deadline, but it was felt there had been sufficient progress to seek DH approval and a final offer.
The government had threatened to impose a contract by August and has been keen to see the removal of consultants' ability to opt-out of non-emergency work at evenings and weekends as part of plans to ensure more seven day services, and specifically more consultant reviews of hospital inpatients.
Before Christmas, in a letter to doctors, the BMA said the government was seeking a contract variation that would automatically affect all 41,000 consultants working in England and prevent any consultant from avoiding the new terms and conditions.
Changes that were up for discussion in the consultants negotiation included:
the removal of a consultant's right to decline non-emergency work in the evenings, and at night and weekends;
a lower starting salary of £70,000 but fewer increments meaning consultants would reach a higher salary sooner than under existing rules;
bringing down the top of the consultant pay scale;
removal of clinical excellence awards including those currently held; and
extending plain time hours on evenings and to include Saturdays.
Last year, NHS Employers proposed consultants would be subject to a new pay structure progressing from a salary of £70,000 a year to £93,000 after five years with no automatic progression. As they gained experience this would increase to £107,000 with additional amounts available dependent on their role, responsibility and out of hours work.
Consultants would retain their existing 40 hour week and be expected to work no more than 13 weekends a year, which was a significant issue for the BMA. It has been seeking strong contractual safeguards.
A DH spokeswoman said: "Talks have been productive and negotiations have concluded between NHS Employers and the BMA. There is still detail to be worked out before a final offer will be made by NHS Employers."
A BMA spokeswoman said the issue was still ongoing "and no final deal has been reached yet".
NHS Employers had not responded to HSJ in time for publication.
NHS leaders' fears over costs of new deal for doctors
1

2

3

4

5

Currently reading

Consultants and NHS Employers close in on new contract