NHS organisations in England required to adopt national whistleblower policy
Regulators believe policy will tackle variable standards
Move follows recommendation of Sir Robert Francis QC's report
Monitor will publish plans today for a national whistleblowing policy that each NHS organisation in England will be required to adopt, HSJ can reveal.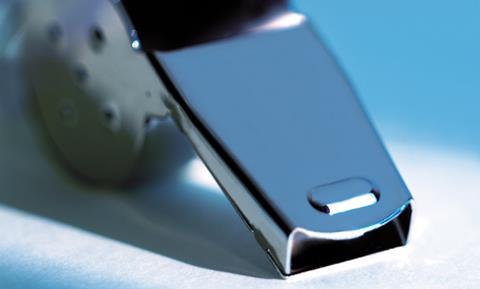 Monitor will publish plans today for a national whistleblowing policy that each NHS organisation in England will be required to adopt
The single whistleblowing policy has been drawn up by Monitor, the NHS Trust Development Authority and NHS England in the wake of the Freedom to Speak Up review published earlier this year by Sir Robert Francis QC.
HSJ understands regulators will consider the adoption of the policy by NHS organisations as part of their judgments about organisational governance.
The proposed policy, which will be consulted on until January, includes links to the national whistleblowing helpline and makes clear what people need to do in order to claim protection under the Public Interest Disclosure Act.
It also makes explicit reference to anyone bullying or acting against a whistleblower as being potentially liable to disciplinary action.
The policy advises whistleblowers: "Don't wait for proof. We would like you to raise the matter while it is still a concern. It doesn't matter if you turn out to be mistaken as long as you are genuinely troubled.
"If you raise a genuine concern under this policy, you will not be at risk of losing your job or suffering any form of reprisal as a result. We will not tolerate the harassment or victimisation of anyone raising a concern.
"Nor will we tolerate any attempt to bully you into not raising any such concern. Any such behaviour is a breach of our values as an organisation and, if upheld following investigation, could result in disciplinary action."
The documents adds that anyone acting in good faith, even if they are wrong, will not be punished although it makes clear anyone acting maliciously about a matter they know is untrue will not be protected.
Sir Robert Francis QC recommended a single national integrated whistleblowing policy to "normalise the raising of concerns".
In its consultation document, Monitor says there were variable standards across the NHS in how to deal with whistleblower.
It says: "Having listened to organisations representing whistleblowers and employers, we believe this policy expresses the spirit and intent of the Freedom to Speak Up vision."
It adds: "Our intention is that the policy should be adopted by all NHS organisations in England except for primary care providers. We hope it will also be adopted by independent providers of NHS healthcare."
Dr Kathy McLean, medical director at the NHS Trust Development Authority, said: "We know that when trusts take concerns seriously and investigate them properly they are often the ones which provide the best standard of care and treatment to patients.
"It is hugely important that trust boards are able to listen to what their staff have got to say and then use that to take action to deliver improvements for patients. This policy should help them do just that."
Tom Grimes, Monitor's head of enquiries, complaints and whistleblowing, said: "We want to encourage a culture where raising concerns becomes normal practice in the NHS and foster an environment where concerns are taken seriously and investigated properly.
"We will support the NHS to improve services for patients and a key part of that is listening to its staff and learning lessons. But this will need commitment throughout NHS organisations, from the wards to the boardroom."
Rob Webster, chief executive, NHS Confederation said: "Raising concerns safely at work is essential in a modern NHS. This consultation is another opportunity for every Board in the NHS to consider how national arrangements support their local efforts to ensure it is always the case that staff feel safe in raising concerns. I urge every Chair to take the opportunity to contribute and to engage in a discussion at their Board on their local arrangements."
The consultation will end on 8 January.