Resident consultant working will improve patient care, says RCOG
Royal college says rota gaps on obstetrics and gynaecology wards will "persist"
Report says culture change required among senior staff
Medical consultants should work more resident shifts on obstetrics and gynaecology wards to ensure safe care and help tackle rota gaps, according to a new royal college report.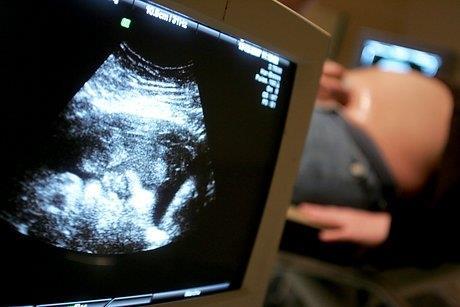 The Royal College of Obstetricians and Gynaecologists warns in the report – shared with the HSJ – that the challenges of delivering 24/7 care will require a culture change among senior doctors to tackle an "immediate" risk of poor staffing.
The report said many units were struggling with gaps in their middle grade doctor rotas and using other staff, such as advanced nurses, was not a realistic option due to shortages.
The college said job plans for consultants needed to be remodelled to include more resident working at night and weekends, and there needed to be a recognition that "resident working will be required throughout a consultant's career".
It warned senior consultants needed to lead the change and only involving new consultants could be "divisive" – but done properly, resident working could improve patient care and training for junior doctors.
The report said: "The ability to provide care is increasingly under strain as there are difficulties in providing medical staffing for our services, as well as rising service expectations and financial restrictions.
"Going forward it is anticipated that rota gaps will persist in all units. The need to develop a more sustainable workforce solution is essential and immediate and has been the driving force behind the introduction of many resident consultant posts."
In a survey for the report, 25 out of 85 clinical directors said they had consultants contributing to the resident out of hours rota.
A total of 135 consultants responded to a survey, with almost half saying they work to fill middle grade rota gaps out of hours.
Just under half said their colleagues made them feel "more junior" as a result of resident working, but those who were resident believed it improved the quality of service, patient safety and training.
One consultant said: "I prefer my pattern of resident work as it is not too onerous and gives me more flexibility in terms of my free time. I am never required to be 'on call' from home and weekend work is relatively infrequent. I also prefer to be directly involved in supervising care than doing this from home in such a high risk unit."
Another said: "I don't mind being resident. I enjoy being involved directly in teaching, training and supervising trainees… this also reduces the inpatient admission rate."
However, one doctor warned of "snobbery and divide between" resident and non-resident consultants.
The RCOG said the number of staff grade, non-training doctors had fallen from 218 in 2011 to 169 in 2013, with a similar drop in associate specialists over the same period, from 177 to 140.
Changes to immigration rules and Brexit mean overseas doctors could not be relied on to fill gaps in future, the report said.
Eddie Morris, the RCOG's vice president for clinical quality, said: "It's key that people don't look at the college as providing a one size fits all solution to the problems. What we are trying to say is look at the work you're doing [and] the peak times of pressure on your systems. Could you be using your consultants and senior decision makers at more appropriate times?
"There may well be barriers to implementing this and we are not afraid to say that in the report. It is about a culture change and that needs to start with the leaders but we have to bring the workforce along with us.
"It is a culture in both local areas and nationally… things do need to change if we are to deliver the service 24 hours a day. The college is grasping that particular nettle with this report."
He said "some degree of reconfiguration" may be needed but decisions needed to be made locally based on what was happening in units.