IBM and Barclays among companies in discussion with NHS Improvement to fill non-executive positions
Fifteen companies are so far part of plan to source "top talent" from private sector for trust boards
NHS Improvement developing board support strategy and an ambition of 50/50 gender balance on boards by 2020
NHS Improvement is courting more than a dozen FTSE 100 companies to source new non-executive directors to sit on NHS trust boards, HSJ has learned.
Multinationals such as IBM and Barclays are among the firms that could offer their "top talent" to the NHS as part of efforts by the regulator to support top table leadership at trusts.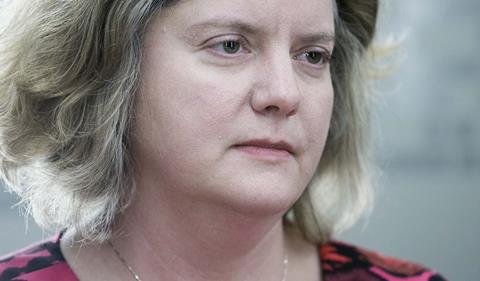 Around 15 companies from the FTSE 100 index have been approached for the initiative, which was revealed in a letter sent to trust chairs by NHS Improvement director of corporate affairs Helen Buckingham.
The letter, sent on 3 August, also said NHS Improvement is working on a strategy to support board development.
NHSI is also ensuring trusts have access to a "talent database" of potential non-executive directors and will offer to publicise trust vacancies on its website and the Cabinet Office site.
One key aim for NHSI is to improve diversity of trust boards with a 50/50 gender balance on all trust boards by 2020.
The letter said: "Effective leadership is a pre-requisite of a sustainable NHS that provides high quality care, which is why NHS Improvement has made supporting leaders and improving leadership a priority.
"Our chair, Ed Smith, has been talking to a number of FTSE 100 companies and service organisations to discuss how their top talent can contribute to the NHS as non-executive directors.
"We are now working with organisations, such as IBM and Barclays, to encourage and support people who might not otherwise have considered non-executive director roles in the NHS.
"We have more than 15 major organisations keen to support our non-executive director programme."
The letter set out how NHSI hopes to extend the work of its non-executive appointments team for non-FTs to offer similar support to foundation trusts.
It said: "We have a large and growing database of board-ready people across the country interested in non-executive roles in the NHS. We will match your requirements with the attributes of the best people on the database to help ensure you have the best possible field of candidates for your roles.
"We will also be happy to receive details of great potential candidates that you have identified but who might not be the right fit for your board right now. Our talent database is one way of keeping talented people engaged in the NHS for now and the future."
On diversity and increasing the number of women on trust boards, Ms Buckingham said: "NHSI believes that to make the best possible decisions, boards need to be made up of people with a mix of experience, qualities and skills and is committed to achieving the goal of 50/50 gender balance on all boards by 2020.
"NHSI is already working hard to improve the diversity of the candidate pool and is keen to work with you to help improve the diversity of your non-executive team."